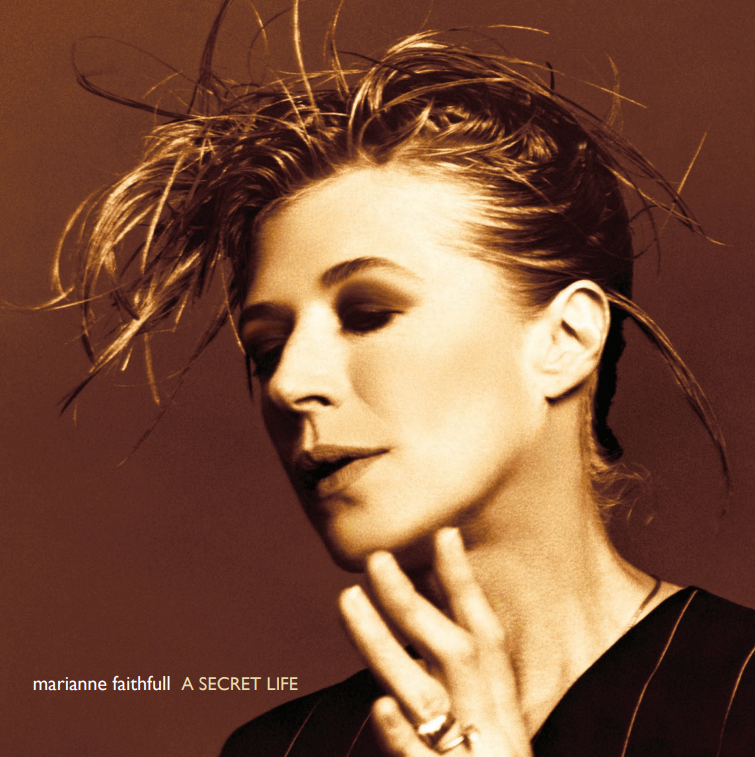 Artist:

Marianne Faithfull
A Secret Life (RSD23) : Vinyl LP
First global vinyl pressing for Marianne Faithfull's final album for Island records. 1995's 'A Secret Life' received its only vinyl issue in Greece, and copies are hard to come by with collectors now expected to pay anywhere between £50 and £200 for a copy.
The album was a new direction for Marianne and was written with the Italian composer Angelo Badalamenti, known for his atmospheric scores to David Lynch's films. The result successfully marries his multi-layered orchestral production style with Marianne's trademark voice and poetic lyrics to create a wholly original and timeless album.
Marianne's other 90's albums '20th Century Blues' and 'Vagabond Ways' have recently appeared on vinyl, so this could join the dots for collectors.
LP1 (Side A)
1. Prologue
2. Sleep
3. Love in the Afternoon
4. Flaming September
5. She

(Side B)
1. Bored by Dreams
2. Losing
3. The Wedding
4. The Stars Line Up
5. Epilogue
6. You're Not In London Anymore
Label:

UMR
Formats:

Vinyl LP
Cat#:

4888894