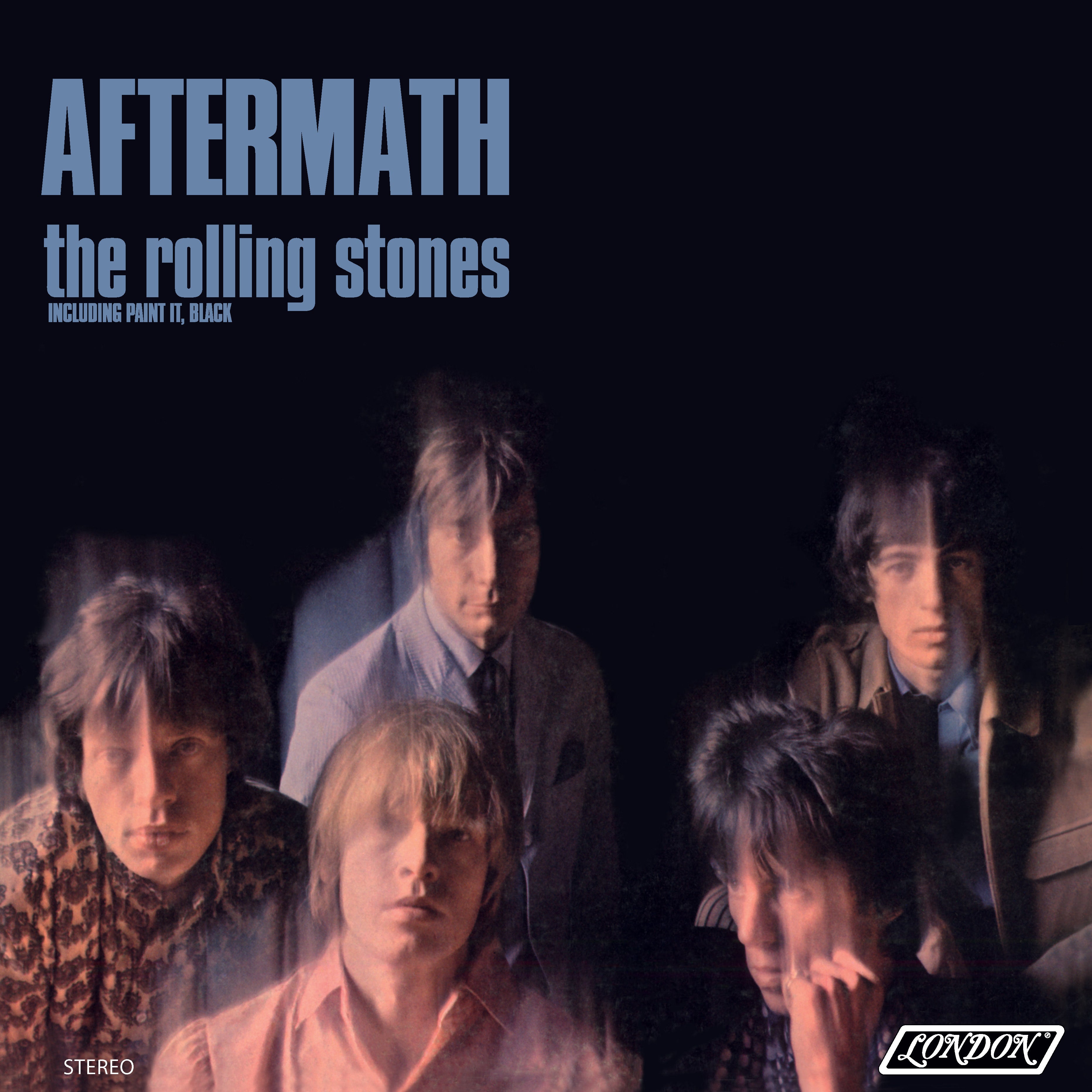 Artist:

The Rolling Stones
Aftermath (US Edition): Vinyl LP
Released in April 1966 by Decca Records, Aftermath was the Rolling Stones' fourth British studio album. It was issued by London Records in the US in June 1966. Recorded at the RCA Studios in California, it was their first album released in true stereo.
 
It is also one of the first 'popular' albums to eclipse the 50-minute mark, and contains one of the earliest rock songs to exceed 10 minutes (the blues jam Goin' Home). The album's release was briefly delayed by controversy over the original packaging idea and title – Could You Walk on the Water? – due to London Reocord's fear of offending Christians in the US.
 
The album was considered an artistic breakthrough for the band, being the first to consist entirely of Jagger–Richards compositions, (after their maverick young manager, Andrew Loog Oldham, had shut them in the kitchen of their flat until they had written some more original songs!).
 
It also featured strongly the immaculate guitar work of Brian Jones and the remarkably wry, observant song-writing of Jagger–Richards
 
Jones played a variety of instruments not usually associated with their music, including sitar, dulcimer, marimbas and Japanese koto, as well as guitar, harmonica and keyboards, though much of the music is still rooted in Chicago electric blues. The burgeoning influences of psychedelia, Bob Dylan and the tensions around the world, are evident in classics like Paint It Black, an eerily insistent number one hit, available on the US version of the LP.
 
Other classics included the jazzy Under My Thumb, where Jones added exotic accents with vibes, and the delicate Elizabethan ballad Lady Jane, with distinctive dulcimer, the wry observational Mother's Little Helper with its unashamed lyrical drug references, and the overlooked gem – the brooding, meditative I Am Waiting.
 
The American edition was issued with a shorter track listing, substituting the single Paint It Black in place of four of the British version's songs, in keeping with the industry preference for shorter LPs in the US market at the time.
Tracks:
Side A
Paint It, Black
Stupid Girl
Lady Jane
Under My Thumb
Doncha Bother Me
Think
Side B
Flight 505
High and Dry
It's Not Easy
I Am Waiting
Goin' Home
Label:

UMR/Decca
Formats:

Vinyl LP
Cat#:

7121191