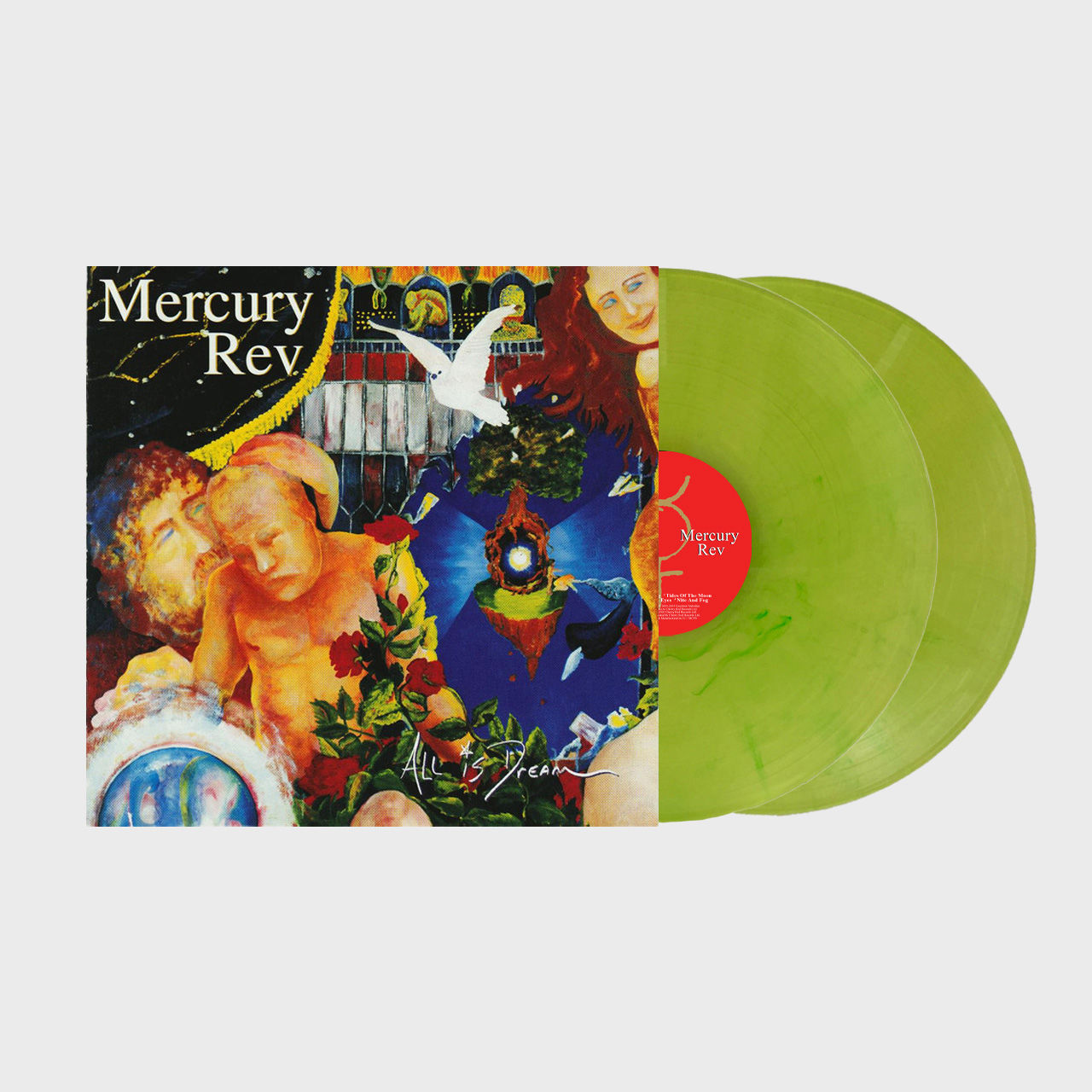 Artist:

Mercury Rev
All Is Dream: Limited Yellow + Green Marble Vinyl 2LP
Limited edition double coloured vinyl edition of Mercury Rev's sequel to 'Deserter's Song'
Printed on yellow and green marble vinyl, with an exclusive gatefold sleeve, with full support from the band and limited to just 1000 copies.
Includes the classic Rev singles: 'Nite And Fog', the magnificent opening track 'The Dark Is Rising' (#16 UK) and 'Little Rhymes'. Plus a bonus disc featuring various B-sides and out-takes.
'All is dream' remains Mercury Rev's highest charting album in the UK to date (and second highest in the US).
Formed in Buffalo, New York, in 1989, Mercury Rev quickly grew to become leading figures in left field alternative rock. Earlier albums veered towards experimental, off-kilter psychedelia but by the end of the decade, the band had developed their own brand of serene, piano-based Americana with the acclaimed, bestselling LP 'Deserter's Songs' (1998).
'All Is Dream' was originally released on V2 in 2001 in August (Europe) and September (North America) and boasted a more expansive, cinematic production than its predecessor (again courtesy of ex-member Dave Fridmann, by this time arguably the most in-demand producer in alternative US Rock). The record was warmly received by critics and fans alike, enjoying higher chart positions than its predecessor (#11 UK, #17 US, Top 40 in Australia and in various European countries).
Label:

Cherry Red Records
Formats:

Vinyl LP
Cat#:

BREDD816X