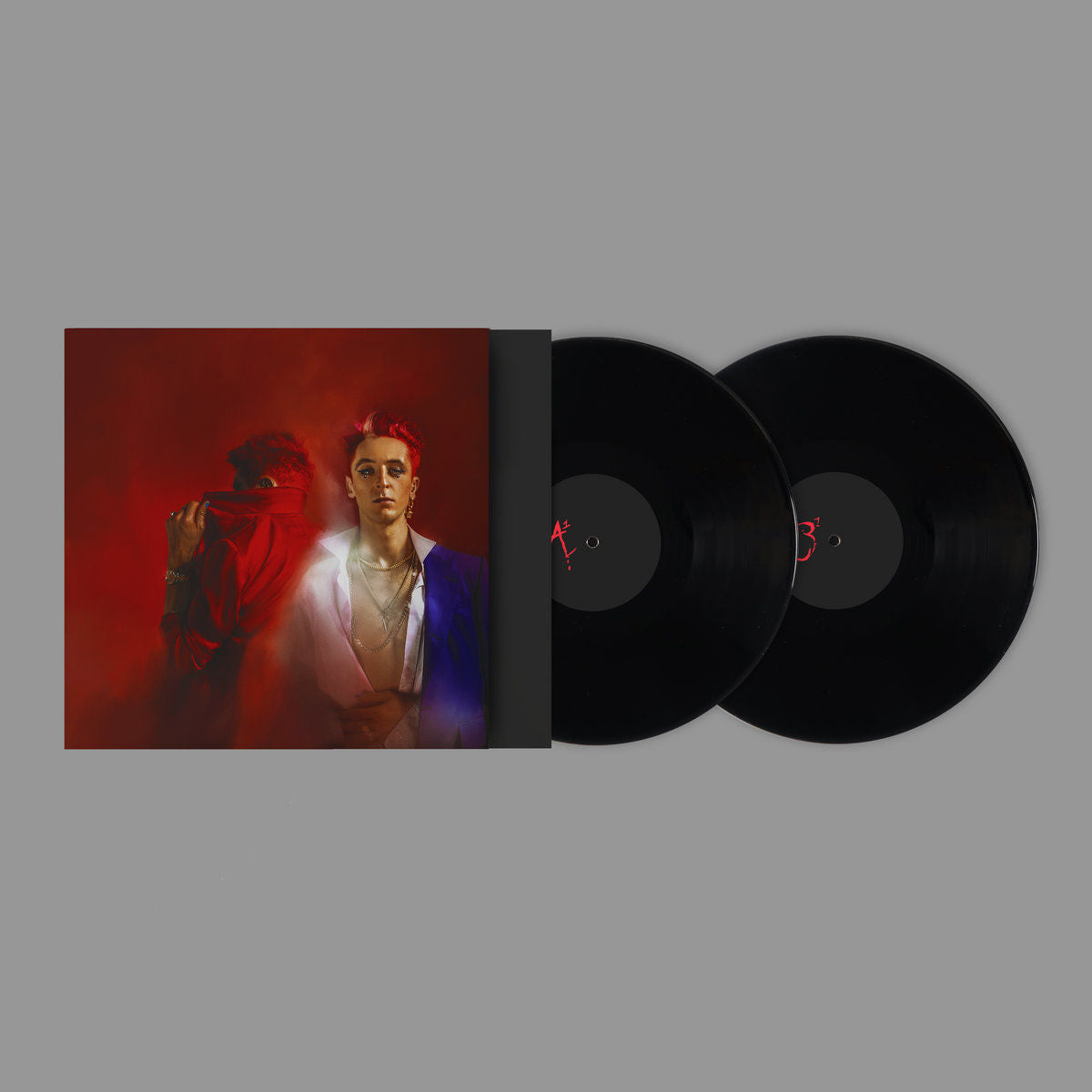 Artist:

Denis Sulta
Aye Spoake Te Sumwuhn & They Listenhd: Vinyl 2LP
"Only you know yourself better than anyone else will ever." This mantra is something that Denis Sulta thinks about regularly and works hard to portray, not just verbally but sonically. Having come from a classically trained musical background and pursuing his enthusiasm love and passion for the "only language that he knows how to speak fluently", he is set to release "Aye Spoake Te Sumwuhn & They Listenhd"—a new 8-track EP—on Ninja Tune on 8th November.
Denis Sulta—or at other times, Hector Barbour—has rapidly emerged as one of the most exciting new prospects from the ever-fertile Glasgow scene. His unique sound has been carefully crafted having earned his stripes and a large part of his musical education and knowledge through working at the internationally renowned Rubadub record store, whilst holding down regular and ongoing sets at the world famous Sub Club, and releasing records on influential labels Dixon Avenue Basement Jams, Numbers, and his own Sulta Selects—which has also spawned a revered series of events across the globe, including the upcoming show at London's iconic Printworks on 9th November. His stand out capabilities have seen him reach incredible heights for someone still so young. A Mixmag cover-star, he has recently joined BBC Radio 1's Residency show alongside Jayda G, HAAi, Charlotte de Witte and Saoirse, and his music has won him fans in Ben UFO, Four Tet, Bicep and Peggy Gou, to name a few.
The 44-minute EP is dedicated to the memories of the people and places that have shaped a deeply personal and at times difficult journey to where he is now. "Matthew Keeps Me Pirrie", available today, is a "celebration of the realisation of what it is to be yourself, or at least, whoever you are in that moment," explains Sulta. The track is dedicated to "a young man, name of Matthew, who entered my life quite recently. On one occasion, I was feeling frustrated with myself, I couldn't understand why I couldn't be like the people I admired. He kept me Hector that day, he welcomed Denis. For who we are. Thank you, Matthew. Sarning x"
Elsewhere, opener 'In~Narito' is a "sonic manifestation of my concept of hope," he explains. "Naive, beautiful & short lived. It was written whilst I looked out my 1 bedroom bedsit in Glasgow as the sun came up, I just knew, or at least… I hoped, there was better days to come." In other moments he recalls lonely late night hotel rooms, early morning car rides and jungle exploration with friends. The closing monologue of 'Welcome, To The Rest Of My Life' is an ode to the city of Belfast. Throughout it all, Denis Sulta's meticulous and diverse approach to dance music is always on display.
"Aye Spoake Te Sumwuhn & They Listenhd" is the story of how Denis became who he is to this day. Open your mind, heart and ears to the sonic manifestation of only just a smidgen of what Denis Sulta experiences, not only as an entertainer and artist but also an individual who cares relentlessly about living.
Label:

Ninja Tune
Formats:

Vinyl LP
Cat#:

ZEN12520