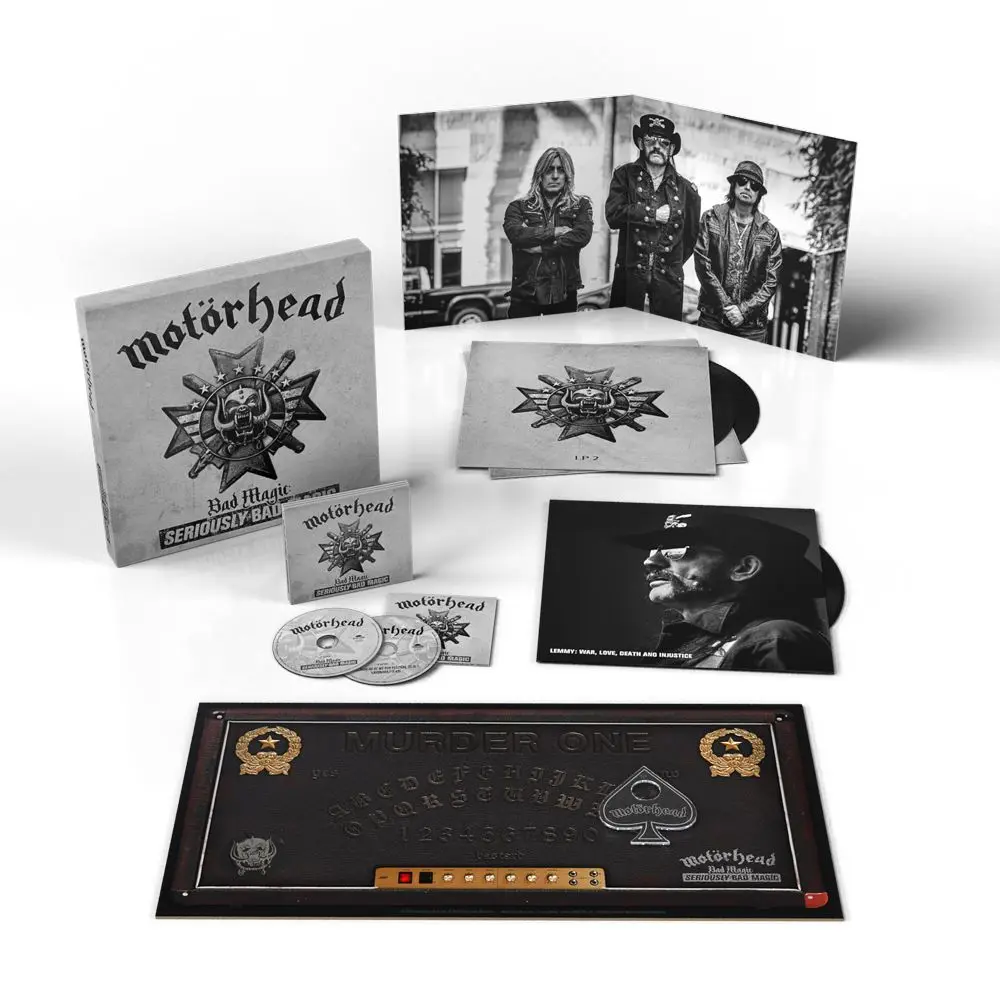 Artist:

Motorhead
Bad Magic - Seriously Bad Magic: Vinyl Box Set
The iconic Godfathers of heavy metal, released their 23rd (and final) studio album Bad Magic in 2015. Instantly hailed as one of the best the beloved trio had recorded in many years, Bad Magic: Seriously Bad Magic enjoys a bonus-packed refresh, adding two previously unreleased tracks from those furious sessions: "Bullet in Your Brain" and "Greedy Bastards" as well as a snarling, fangs-out live performance from that subsequent tour at the giant Fuji Rock Festival in Japan in 2015.
Fans will also get "War, Love, Death and Injustice", an audio interview with Lemmy conducted by Motörhead expert Robert Kiewik during the tour, and should the desire to have a chat with Lem or anyone beyond this mortal coil arise, the box-set will exclusively contain a Murder One ouija board (complete with the Ace of Spades planchette to spell out the conversation).
2LP+ - 2CD and LP Box Set. Contents: CD Album with Bonus Disc (Digipak), 12" Double Vinyl Album in Gatefold, exclusive Lemmy – War, Love, Death and Injustice audio interview on 12" vinyl and exclusive edition Motörhead – Murder One Ouija Board and Planchette.
Label:

Motörhead Music
Formats:

Vinyl Box Set
Cat#:

505419726059