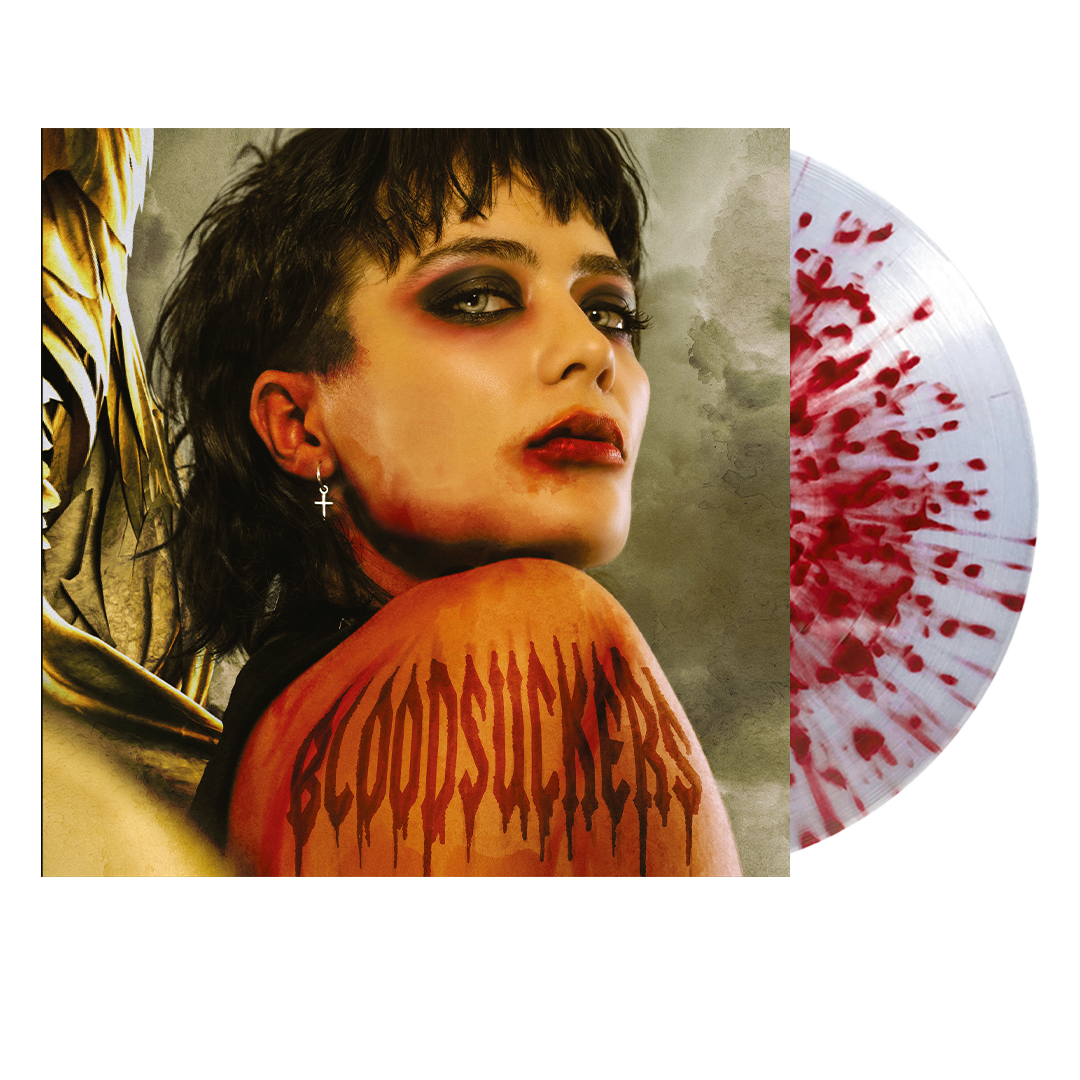 Artist:

Saint Agnes
BLOODSUCKERS: Red + Black Splatter Vinyl LP
If there's a single word to define Saint Agnes, it's committed. Two words? Fully committed.
Hailing from the UK, this four-strong outfit are all about honest lyrics, raw vocal performances (delivered by frontperson, Kitty A. Austen), plus rage-fuelled music intended to give a voice to those closer to the fringe than the centre.
More gang than band, Saint Agnes (Roman martyr, patron saint of a number of things, including girls) seek to empower those who've been battered and bruised yet refuse to lie down, and it's a thread that runs deep within 'Bloodsuckers' – SA's second studio album and their first for Spinefarm.
From the title track (also lead single / video) onwards, this is a genre-jumping body of work, taking in elements of metal, punk, industrial and grunge, without being bound by any specific style; the 11 tracks here come straight from the source, largely self-produced and mixed (NIN collaborator Sean Bevan lends his mixing skills to future single / video, 'Follow You'), and this self-contained approach provides an extra emotional weight throughout, with Kerrang! cover star Mimi Barks further fuelling the chaos on the short, sharp shock that is 'Body Bag'.
Concludes Kitty: "This is a record for the outsider, the defeated, the crushed. We might be broken, but that doesn't mean that we're not whole. Bloodsuckers forever, Saint Agnes forever."
Label:

Spinefarm Records
Formats:

Vinyl LP
Cat#:

SPINE800002P