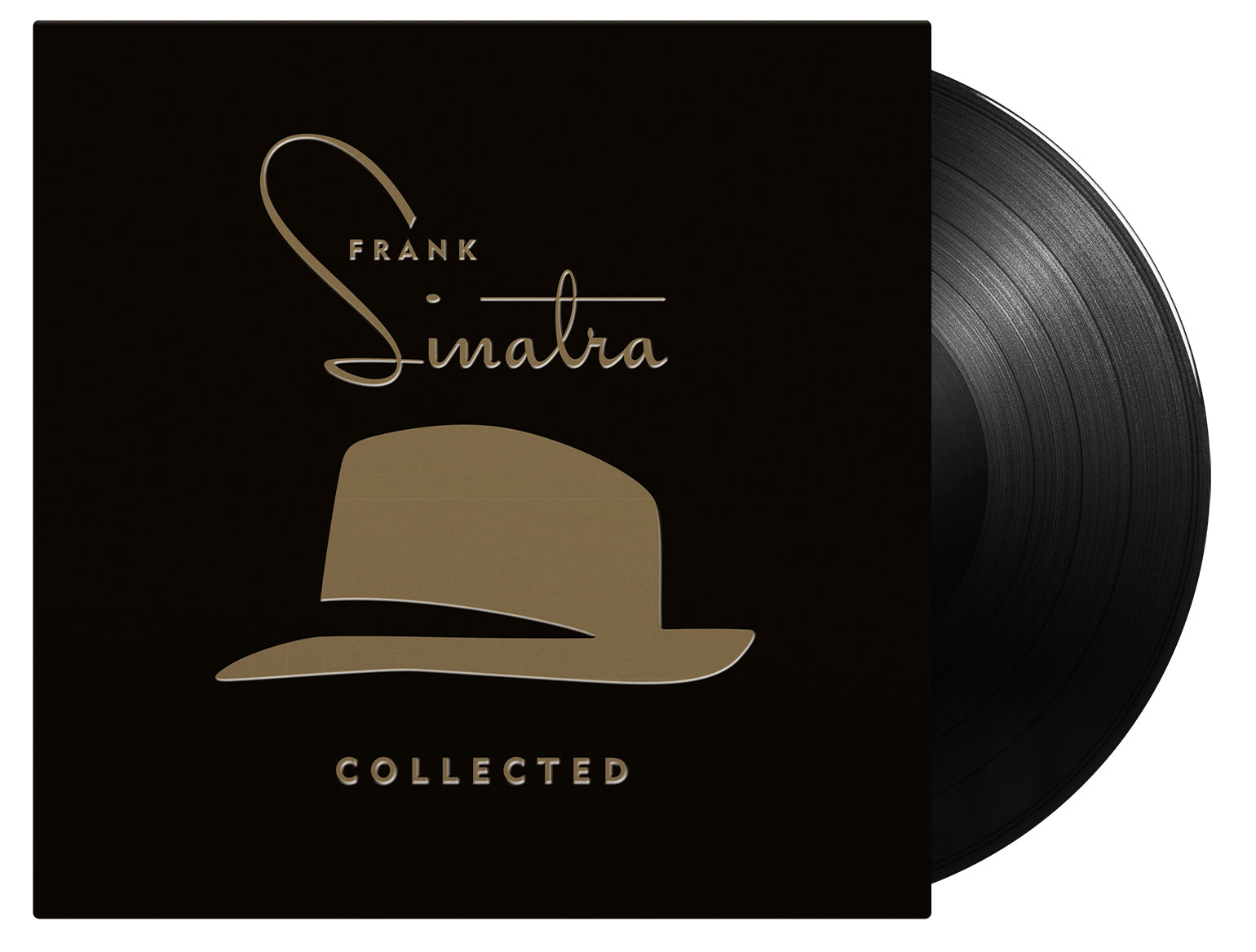 Artist:

Frank Sinatra
Collected: Vinyl 2LP
• 180 GRAM AUDIOPHILE VINYL
• GATEFOLD SLEEVE WITH LINER NOTES INSIDE
• A CAREER-SPANNING OVERVIEW BY ONE OF THE GREATEST PERFORMERS OF THE LAST CENTURY
• 2LP CONTAINING "I'VE GOT YOU UNDER MY SKIN", "FLY ME TO THE MOON", "THAT'S LIFE, "STRANGERS IN THE NIGHT", "MY WAY", AND "THEME FROM NEW YORK, NEW YORK" A.O.
• FEATURING COLLABORATIONS WITH COUNT BASIE, DUKE ELLINGTON, QUINCY JONES, NANCY SINATRA AND ANTÔNIO CARLOS JOBIM
• BLACK VINYL
Frank Sinatra was one of the greatest performers and first musical superstar of the last century. His voice, timing and performance created the standards for vocalists ever since. Even today's performers like Michael Bublé, Jamie Cullum and Robbie Williams are highly inspired by "Ol' Blue Eyes".
On Frank Sinatra Collected, his career and musical legacy is celebrated on 2 LPs, spanning over 5 decades. In association with Frank Sinatra Enterprises, the 31 recordings onCollected include not just his most famous songs, but also delves into some of his best album tracks and collaborations with Count Basie, Quincy Jones and his daughter Nancy, all showcasing the versatile artist he was.
Frank SinatraCollected is available as a 2LP on black vinyl.
Label:

Music On Vinyl
Formats:

Vinyl LP
Cat#:

MOVLP3149