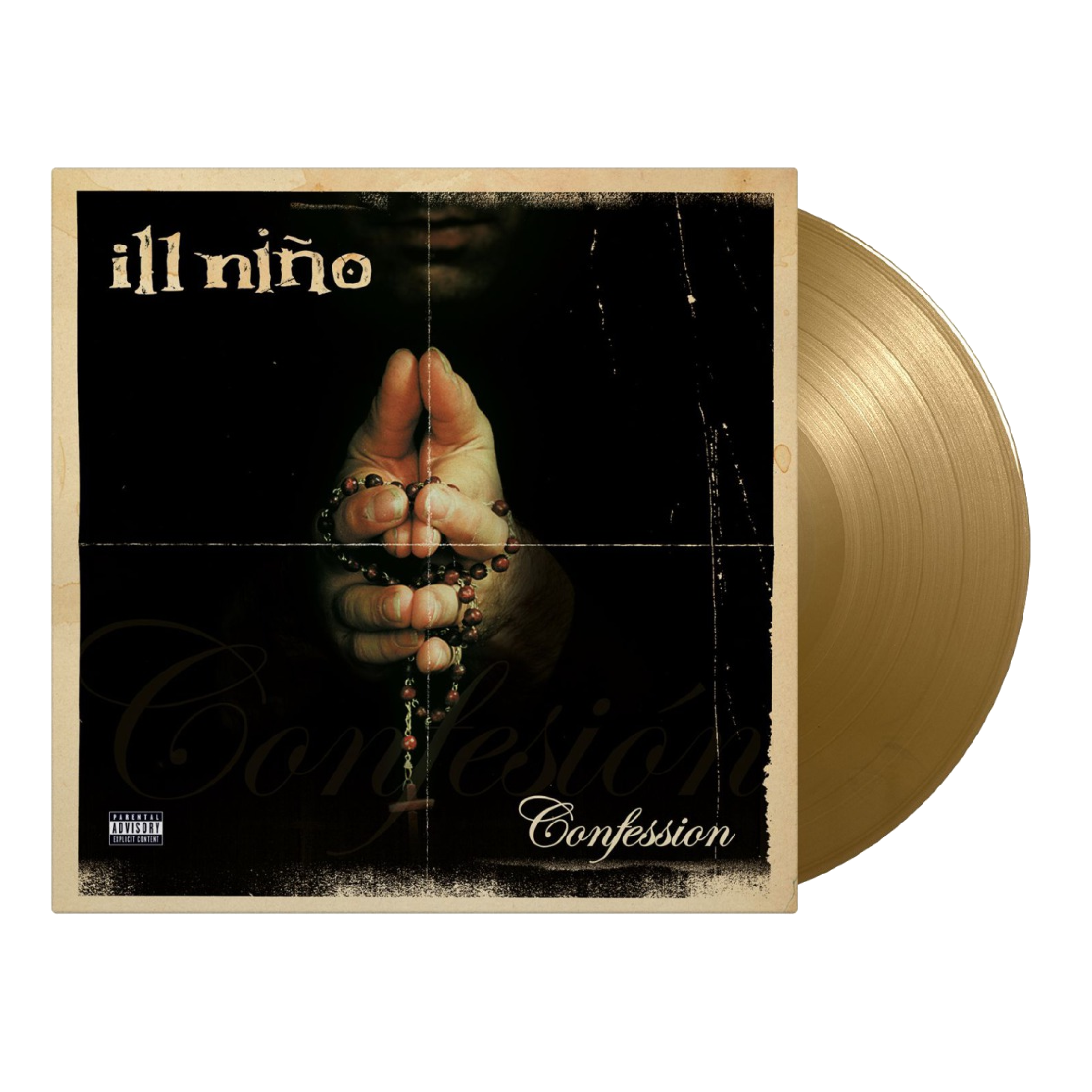 Artist:

Ill Niño
Confession: Gold Vinyl
180 gram audiophile vinyl
Includes 4-page booklet
Features "How Can I Live", "Cleansing", and "This Time's For Real" a.o.
Produced by Bob Marlette (Ozzy Osbourne, Alice Cooper, Seether)
Available on vinyl for the first time
20th Anniversary edition of 1500 individually numbered copies on gold coloured vinyl
Confession is the second studio album released by the American heavy metal band Ill Niño. The album debuted at #37 in the Billboard Top 200 and is their most successful album to date.
The album includes fan favourites "How Can I Live", "Cleansing", and "This Time's For Real" amongst others. It was produced by Bob Marlette, whose production credits include Ozzy Osbourne, Alice Cooper, Lynyrd Skynyrd, and Seether amongst many others.
Ill Niño will celebrate the 20th anniversary of the Confession album by embarking on "The 20 Year Anniversary Of Confession" USA tour in May and June 2023.
Confession is available on vinyl for the very first time as a 20th anniversary edition of 1500 individually numbered copies on gold coloured vinyl and includes a 4-page booklet.
Label:

Music On Vinyl
Formats:

Vinyl LP
Cat#:

MOVLP3325C