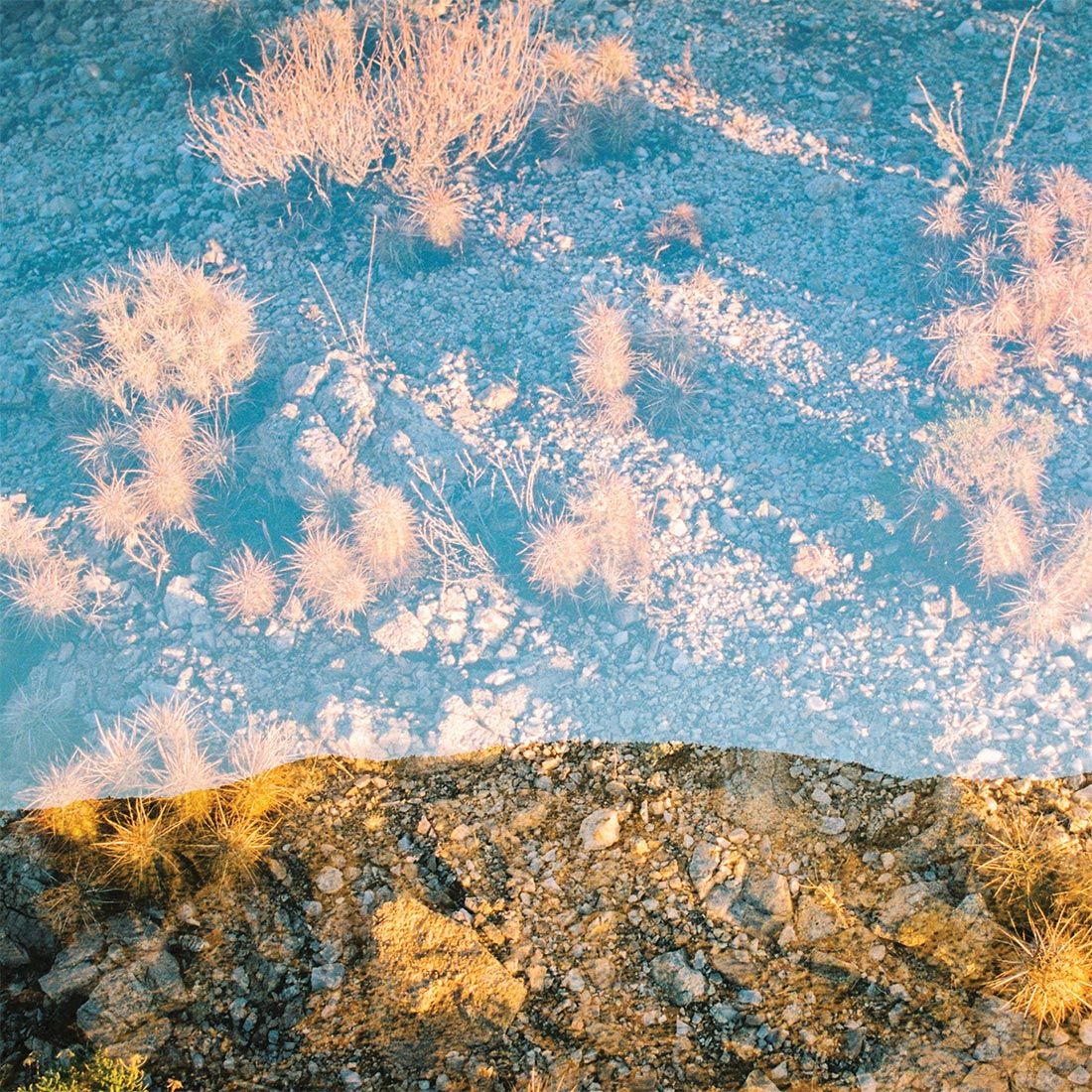 Artist:

Moon Gangs
Earth Loop: Vinyl LP
'Earth Loop', the debut album by BEAK> keyboardist William Young's Moon Gangs project, is set for release via Village Green Recordings.
A classically-trained pianist, Young composed 'Earth Loop' "half and half in a classical sense," some played live on keyboards, with ideas notated traditionally, the other half created using analogue sequencers with random voltage sources.
"Earth Loop mainly came out of jamming with synths. The mixer I use is an old Tascam 144 so if things are sounding good I just hit record and get it to tape. Everything started as big long rambles recorded live that are then trimmed down into something more concise. Inspiration-wise I'd been listening to more classical stuff, a lot of chamber music for strings, and I think that shows in the string section-y bits. Although they're all synths, not actual strings. It was recorded all over the place over quite a long time which I guess is why there are a lot of different 'moods' on it, rather than it being a document of a specific period of time/place. I also started building a field recording library over the last couple of years so there's quite a bit of that in there, but they're generally processed and run through synths so they're not too recognisable." - William Young, Moon Gangs
Young's introduction to synth music came from listening to film scores when he was a teenager, such as 'Terminator', 'Videodrome', 'Zombie Flesh Eaters' and 'Phantasm'. Scores from kosmische pioneers Tangerine Dream and Popol Vuh also played a large part in these formative musical years.
Not going out much as a child, Young spent a lot of time indoors playing video games. Instead of a SNES, his mum bought him a Commodore 64 as she thought the keyboard made it seem more educational. Certain games and their soundtracks also struck a chord, such as 'The Last Ninja', 'Dante's Inferno', 'Stormlord' and 'Castle Master'.
Moon Gangs officially began in 2011, with the release of 'Sea/Sky' on cassette tape via the incipient Where To Now label. Friends from his time spent in Brighton, it was both Young's and the label's first release and set the tone for his later output with ambient, analogue synth loops and foreboding, cinematic drones. Subsequent releases followed, such as 2014's self-titled EP, mixed by Hookworms' MJ, and an appearance on the Blanck Mass-curated film score 'The Strange Colour Of Your Body's Tears', released via Death Waltz.
Label:

Village Green
Formats:

Vinyl LP
Cat#:

VGLP32