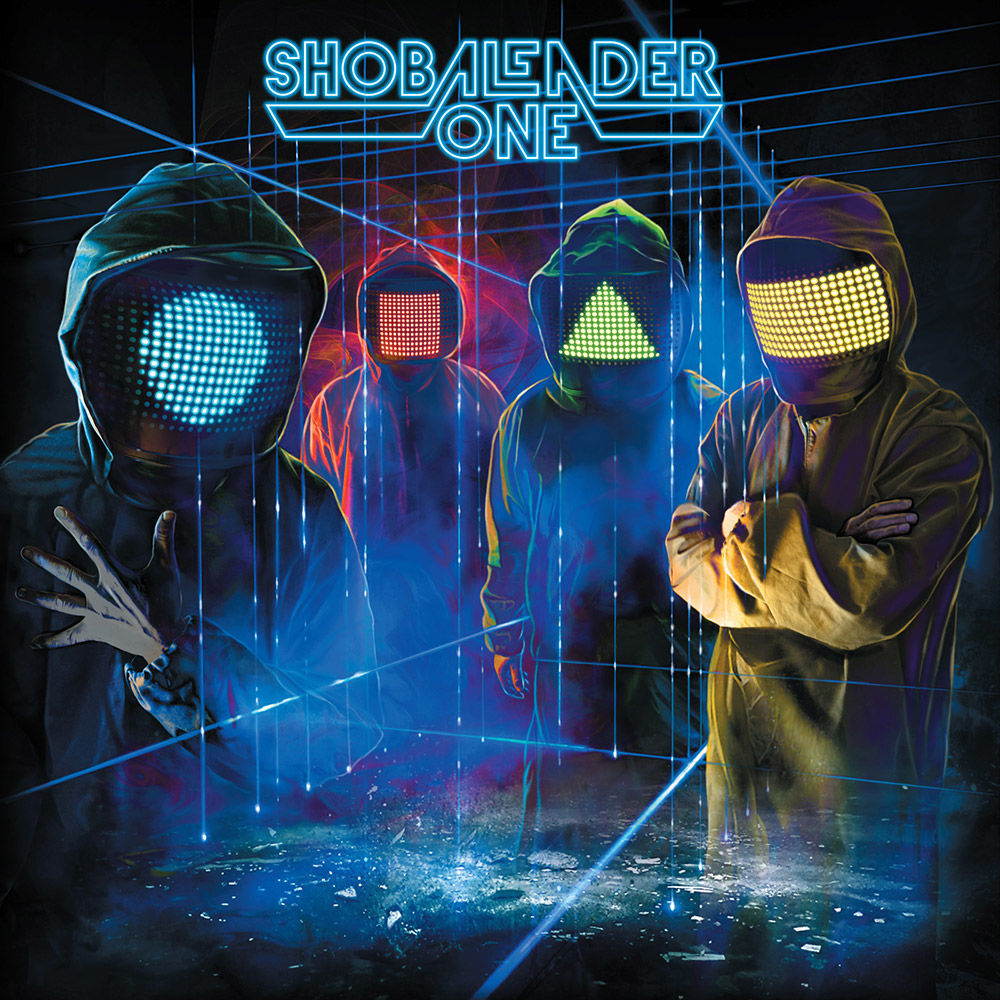 Artist:

Shobaleader One
Elektrac: Vinyl LP
2LP in printed inners, in gatefold sleeve with download card insert.
Strobe Nazard, Squarepusher, Company Laser and Arg Nution are Shobaleader One. The band release 'Elektrac' via Warp Records. The album features the band's versions of eleven Squarepusher classics.
After releasing debut album, 2010's 'd'Demonstrator', Shobaleader One return with a second album featuring classic compositions by band member and fellow Warp signee Squarepusher, accompanied by a string of high energy live shows.
'Elektrac' features 11 tracks of jazzy cadences and melodies, impatient tumbling drum beats and noodling keys - all held together by the gleaming robotic filter that Squarepusher's fellow band members bring into the equation.
Their live show sees the band masked in flashing LED face displays; in a recent interview with Louder Than War, Squarepusher said that the idea behind these is "to express thought in a visual language and make it readable by others," and adds, "by hiding our face we aim to reveal much more important things."
Artwork by acclaimed British rock illustrator Mark Wilkinson, whose previous work includes sleeves for Iron Maiden, Marillion and Judas Priest, alongside illustration for the ongoing comic series 'Judge Dredd'.
Tracklist:
The Swifty
Coopers World
Don't Go Plastic
Iambic 5 Poetry
Squarepusher Theme
E8 Boogie
Deep Fried Pizza
Megazine
Delta V
Anstromm Feck
Journey To Reedham
Label:

Warp Records
Formats:

Vinyl LP
Cat#:

WARPLP284