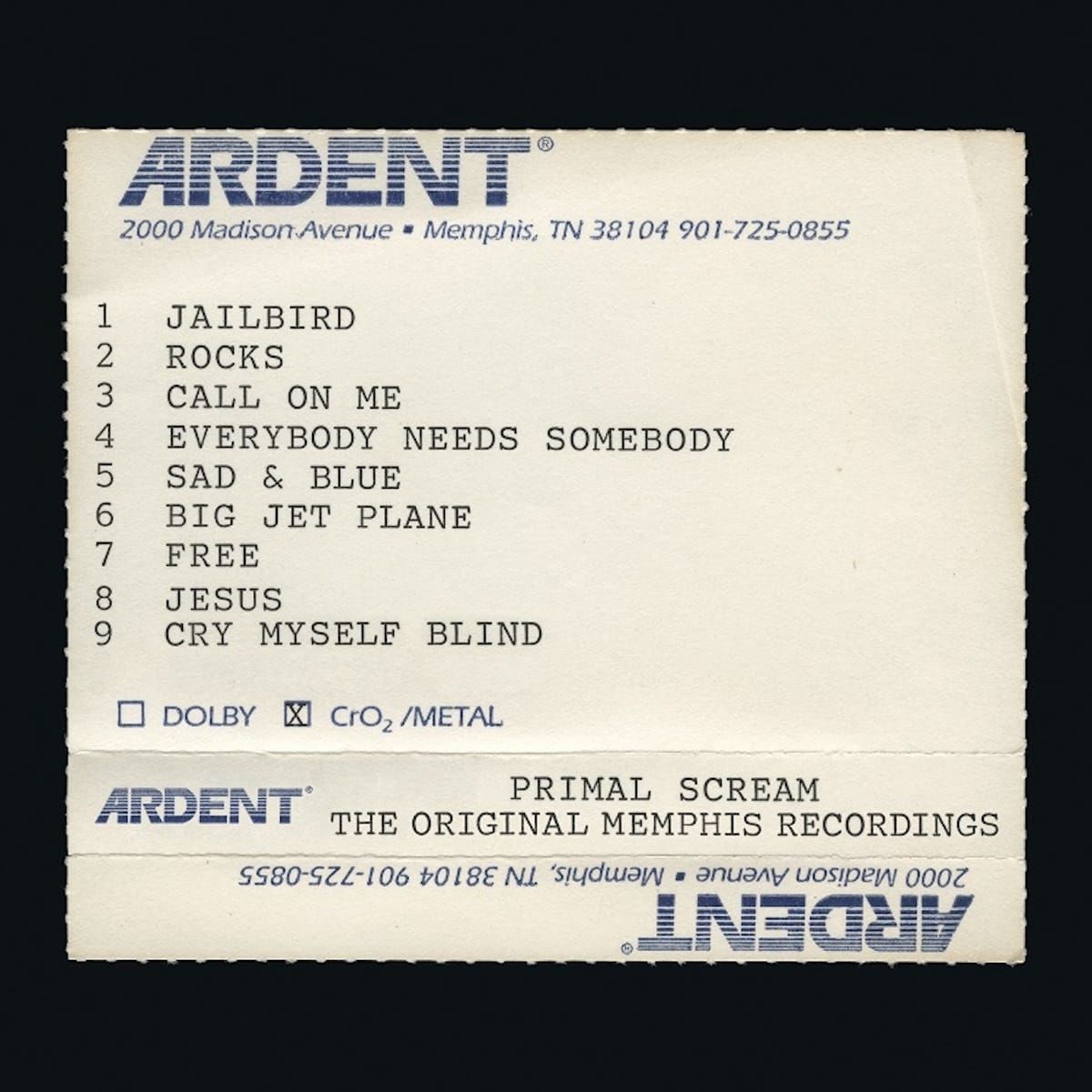 Artist:

Primal Scream
Give Out But Don't Give Up - The Original Memphis Recordings: Vinyl LP
In 1993 Primal Scream went to Memphis to make an album with Tom Dowd and the Muscle Shoals rhythm section, that album never saw the light of day, until now.....
Following the recent discovery of these tracks in a box lurking in Andrew Innes' basement, Primal Scream will release the original studio recordings from Memphis of the tracks that eventually became their 1994 album 'Give Out But Don't Give Up'.
Teaming up with legendary producer Tom Dowd and the Muscle Shoals rhythm section of David Hood (bass) and Roger Hawkins (drums) at Ardent Studios in Memphis, the resulting recordings from those classic sessions showcase the more country soul, rock'n'roll side to a band who continue to surprise. It's Primal Scream as you've never heard them before.
Dowd's deft production, coupled with the merging of this sublime rhythm section and one of the UK's best ever bands, led to the creation of nine glorious tracks that run the gamut between blues, gospel and brilliant songwriting, available for the first time.
Label:

Columbia
Formats:

Vinyl LP
Cat#:

19075815741