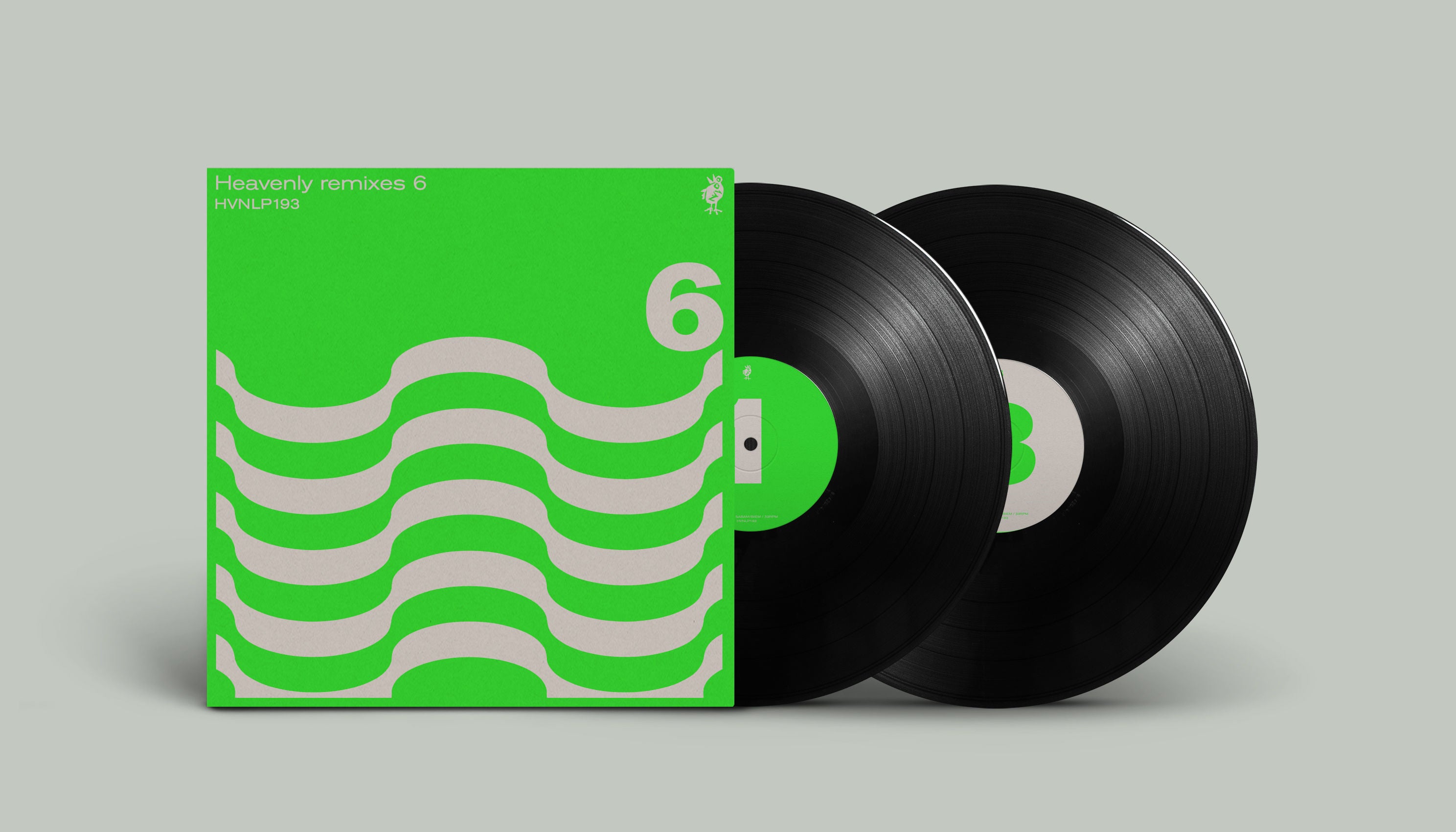 Artist:

Various Artists
Heavenly Remixes 6: Vinyl 2LP
Heavenly Recording's final long player release of 2022 is set to close the year on the dancefloor at home or in the clubs. More classic Heavenly remixes on wax and CD formats for your collection. Artwork by Luke Insect.
Released on Friday November 25th, these compilations follow Heavenly Remixes Volume 1 & 2 and Heavenly Remixes Volumes 3 & 4 (Andrew Weatherall Remixes).
Since the first Heavenly recording, there have been striking remixes that reframe the original track. These remakes offer a parallel reading of the last four decades of releases; they take the music to places where genres can be pulled inside out before being reassembled for different dancefloors, or for a different state of mind.
It's a selection of those secret sounds that make up the latest in this series of flawless compilations. Each presents a parallel reading of the Heavenly Recordings story, a version that's best heard as the light fades and the furniture gets shoved to one side of the room in decent work places the world over.
Label:

Heavenly Recordings
Formats:

Vinyl LP
Cat#:

HVNLP193