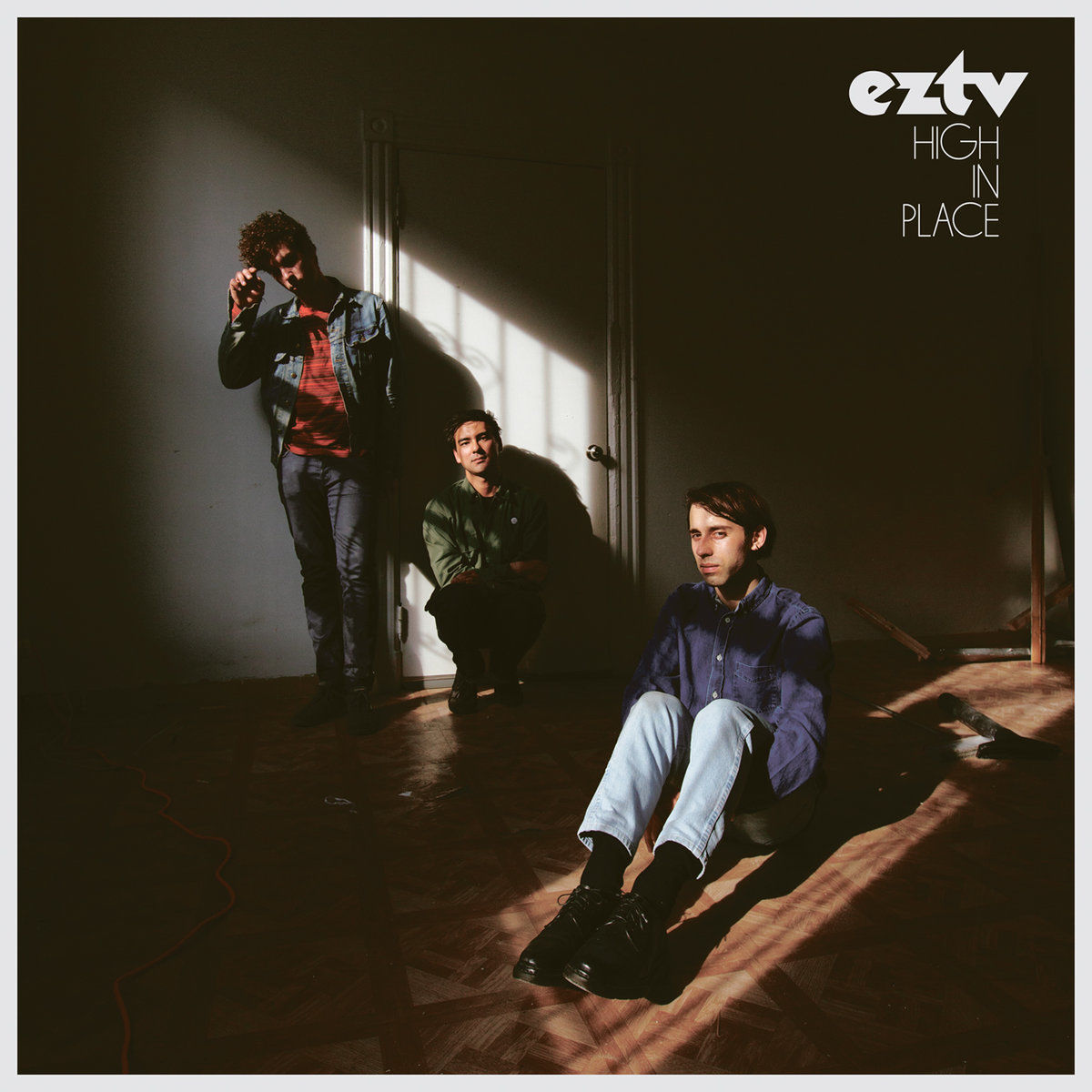 Artist:

EZTV
High in Place: Vinyl LP
Includes digital download code.
When EZTV lead singer, songwriter and guitarist Ezra Tenenbaum sings, "Facedown on the concrete, While I dream of wider streets" on 'States Of Confusion' you can hear weariness in his voice and a touch of wistful 'what if' longing for more room, a little less hassle, a few more trees... maybe even a garage to park the 8-track machine.
The shining 'High Flying Faith' - the first song written for the album - is a refutation of urban weariness, its title perhaps acting as a makeshift motto for the optimism (and stubbornness) that is key to New York bands like EZTV. Inspired by the lyrics of 'Broken Heart' by Skip Spence, it's a 12-string-propelled nugget that best shows how EZTV operate: toeing the line between past and present, with a keen ear for left-of-the-dial experimentation that never lets the songs hew too far into pastiche and genre nostalgia.
Many of the band's foundational inspirations - the Feelies' upstart jangle, the upside-down pop architecture of Arthur Russell's power pop band The Necessaries, Shoes' aching harmonies - are back in play on 'High In Place', their sophomore album, though new instruments and feels abound throughout. Produced and engineered by the band themselves, a baby grand piano rings and 12-string acoustic guitars shimmer throughout the album, recalling the cleareyed production techniques of Jeff Lynne.
Taking advantage of tour stopovers, trips to attend weddings, or even just commandeering someone's vacation for a few days, EZTV invited some likeminds and fellow songwriters into the studio - Jenny Lewis, Chris Cohen, Martin Courtney and Matt Kallman of Real Estate, John Andrews of Quilt, Nic Hessler and Mega Bog - to guest on 'High In Place'.
Aptly recorded on a tape machine purchased from a Lower East Side Studio that was going out of business, in a space where the New York City skyline both loomed and inspired through its glass windows, 'High In Place' is an album of golden pop songs worthy of any era.
Tracklist:
High Flying Faith
Racing Country
Reason To Run
Clear
States Of Confusion
Hammock
Temporary Gold
Still
How Long's It Gonna Be
Goodbye Morning
Label:

Captured Tracks
Formats:

Vinyl LP
Cat#:

CT250LP