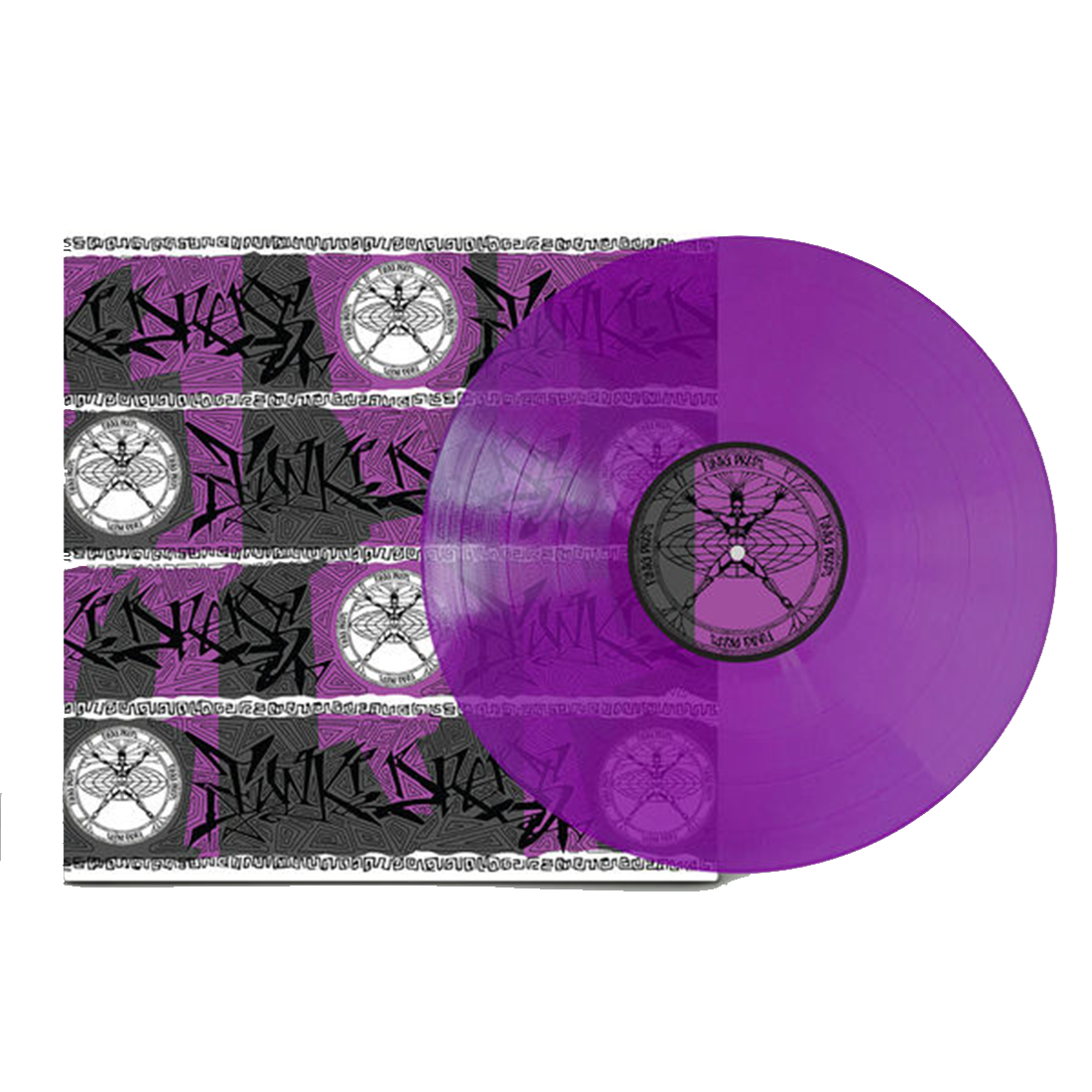 Artist:

Soul II Soul
Keep On Movin' Remixes: Limited Edition Signed Purple Vinyl LP
Signed by Jazzie B
If you start with a tune like Keep On Movin', more a national treasure than simply a classic, you really have to do something special with the remix. As you'd expect from the team that brought you the original song back in 1989, Funki Dred Records have revisited their triumph in four unique mixes the bring it right up to date, while celebrating the legacy it left and the heritage that surrounded it.

The Zepherin Saint Go-Go mix has all the pulsating rhythm of that DC vibe, but cushioned with horns and keyboards for an almost orchestral, very Soul II Soul street-meets-sophistication arrangement – if they start making blaxploitation films in again, this is where you'd look to find a theme song. Booker T takes a very different approach, as the urgency of the vocal pushes the tempo yet never gets too frantic as the whole thing is anchored by a trancey reading of the original's melody, which keeps feet on the ground while making them move. The Satta Dub Mix is a dub masterclass that doesn't simply strip the elements out, but opens the tune up with the precision of a scalpel to reveal the intricate layers of the melody lines and how the rhythm was stacked beats and chords to create patterns you just can't ignore with enough bounce and echoing dub technique to keep everybody on their toes. The Salsa Mix, however, is the most exciting and will be a joy for not just Soul II Soul fans, but anyone who appreciates music with a no limits approach. North London meet South America in a explosion of salsa swing and Funki Dred beats, that brings the best out of each - there's even a flamenco guitar and talking drums.
While this Latin-flavoured mash-up is the epitome of Jazzie B and Soul II Soul's 40-year history of making moves other people might not have dreamed of, all four of these remixes celebrate daring but meticulous approach to everything they did. And it's this attention to detail as they reapproach one of Soul II Soul's finest moments, that ensures each of these tunes lives up to the famous motto "A happy face, a thumpin' bass, for a lovin' race".
Label:

Funki Dred Records
Formats:

Vinyl LP
Cat#:

FDR16LTD