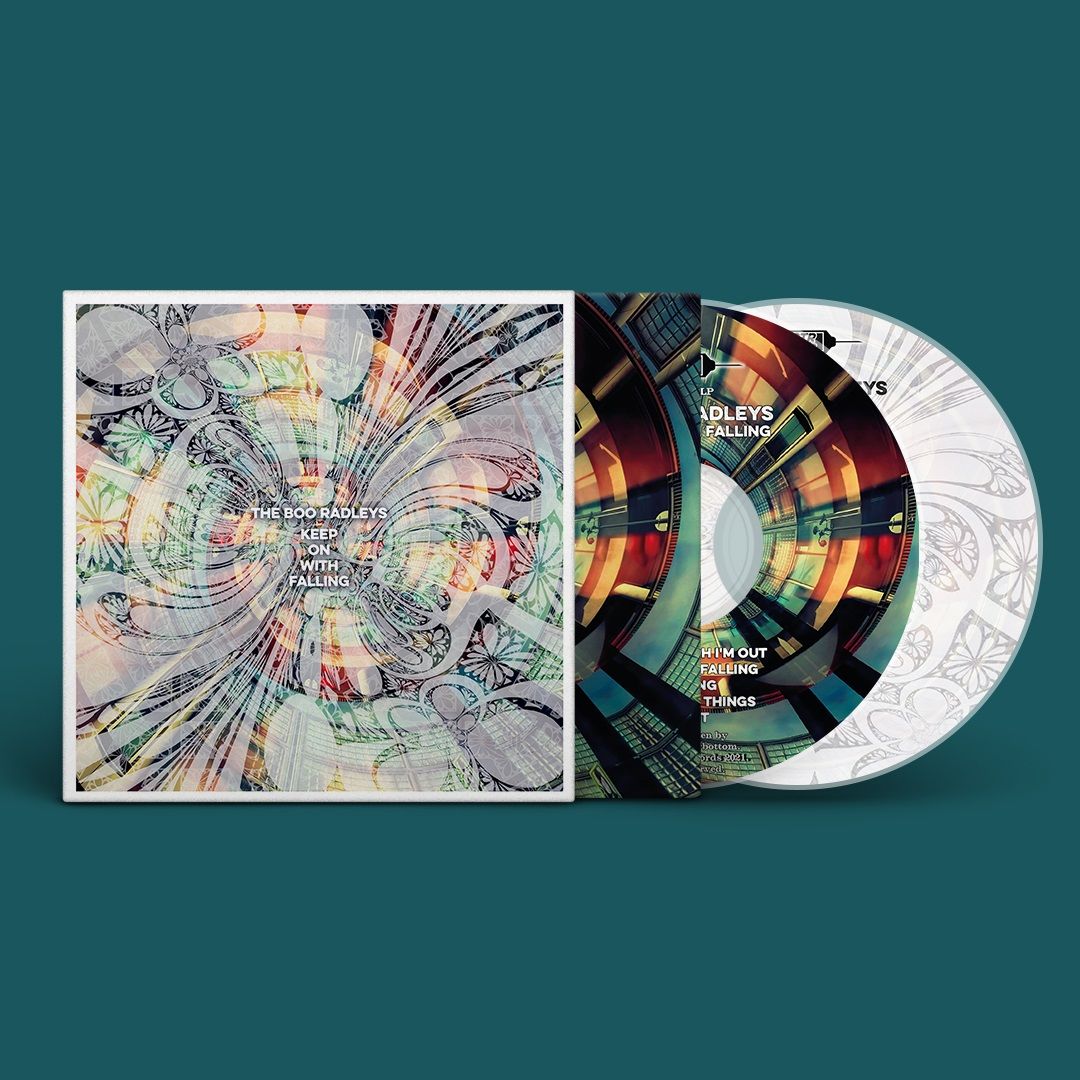 Artist:

The Boo Radleys
Keep On With Falling: 2CD
Responding to the warm welcome that greeted news of their reformation earlier this year, The Boo Radleys announce the release of their first album of all-new music in 24 years, the 11-track Keep On With Falling, which emerges on Fri 11 March 2022 on their own Boostr label. Coinciding with both the announce of their seventh album and their impending UK Tour, kicking off in Bristol on Sun 24 October 2021, the band also releases new, string-laden single, I've Had Enough I'm Out.
Rising from cult-shoegaze band to the very forefront of British guitar pop inside one, eventful decade, The Boo Radleys began their new chapter in July by surprise releasing the single, A Full Syringe And Memories Of You. Followed by a four-track EP of the same name, memories of the band's glittering, nineties past remained present in bright melodies crashing into effusive choruses, yet new, altogether less sunny lyrical preoccupations were evident.
I've Had Enough I'm Out is the latest new music to be heard from the band, lifted directly from Keep On With Falling and, where the summer EP's four songs dealt with euthanasia, alcohol abuse and the spectre of death, The Boo Radleys now turn their attention to religion.
Singer and guitarist, Simon 'Sice' Rowbottom says of the single: "I've Had Enough, I'm Out is a statement on the disavowal of religion, using Catholicism as it's exemplar. It is harmonious and melodic, as The Boo Radleys always are, and harks back to our deep, alternative 80's influences."
Formed of original members, Sice, Tim Brown and Rob Cieka, the 11-songs on Keep On With Falling are the first to be developed by The Boo Radleys as a three-piece. Having recorded six of their seven, previous albums as a 'hey day' Creation Records band, working in expensive studios for long periods with cost no issue, the band grabbed the opportunity to test the qualities of modern, DIY recording. Through file sharing and their own, democratic production processes, what emerged was, according to the band, an album where songwriting ideas shone through, free of the static of ego and excess.
Bassist and vocalist, Tim Brown, says: "The freedom of sharing files, comments, praise and concerns made it possible to quickly make music where the beauty of the songs shine through. As with all Boo Radleys music, there were no limitations on structure, instruments, and sounds, but this time we all had freedom to express our thoughts about the music we were making."
Label:

Boostr
Formats:

Double CD Album
Cat#:

BOOSTR2CDX