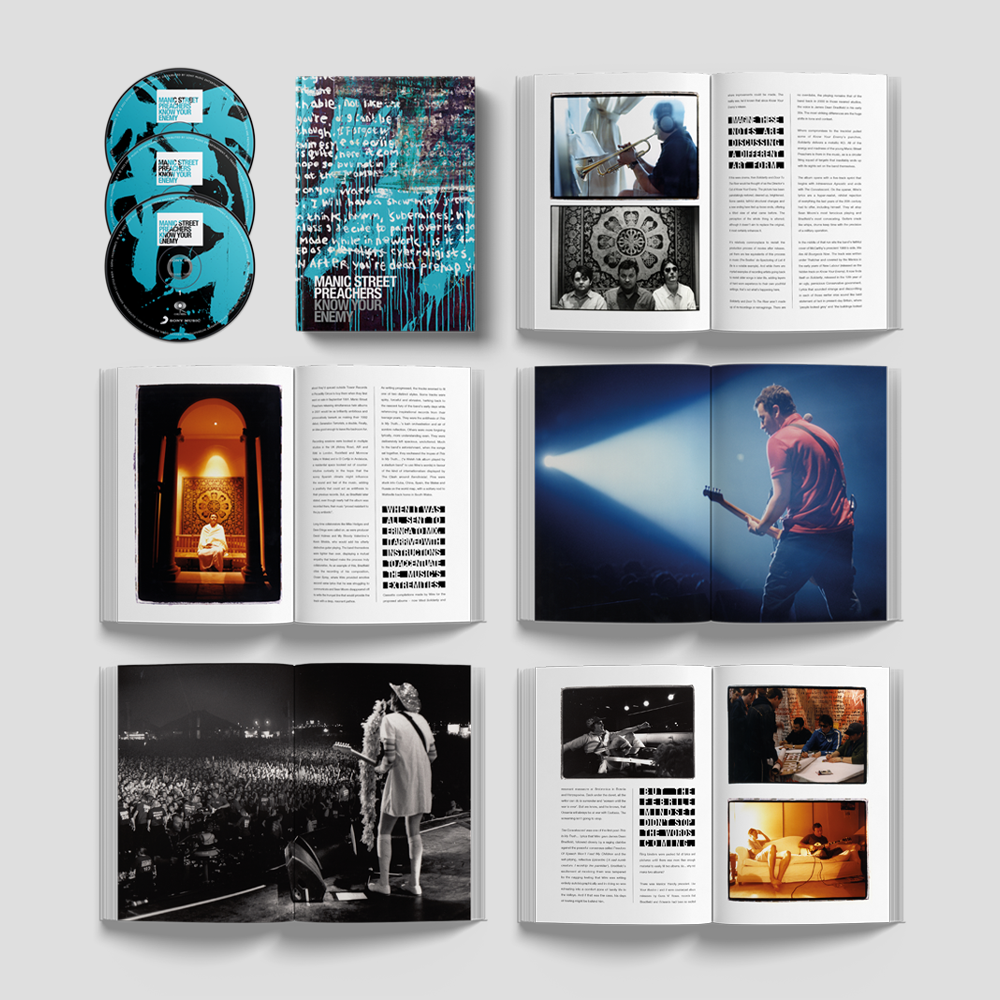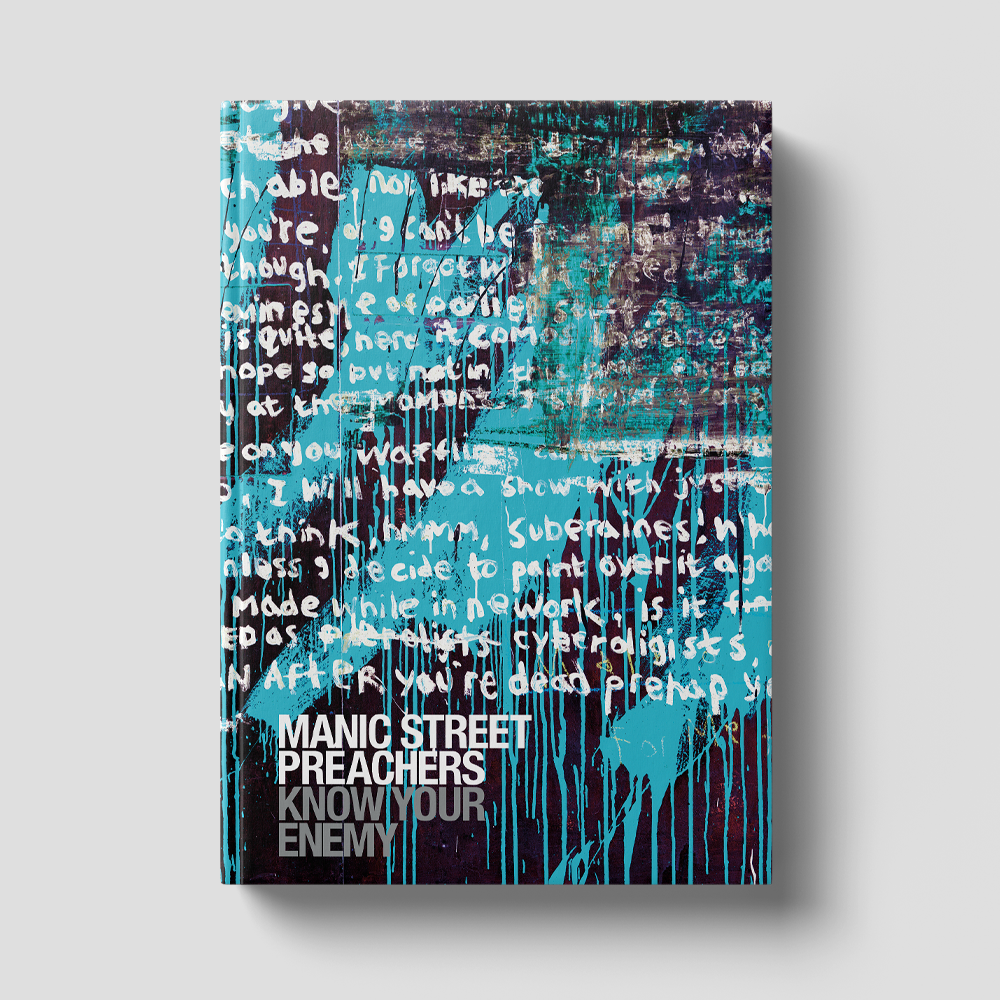 Artist:

Manic Street Preachers
Know Your Enemy: 3CD Book Set
Manic Street Preachers release a radically reimagined version of their 6th album 'Know Your Enemy' on 9th September 2022. The new version of the album has been entirely remixed and reconstructed to form two separate albums as originally planned. 'Know Your Enemy' will be available digitally and as a 3 CD bookset, double CD and double album.
This deluxe release includes two previously unheard 'forgotten' tracks: 'Studies in Paralysis' and 'Rosebud', which is available online today (22nd July 2022). Beginning all wiry and cracked, 'Rosebud' soon opens out into a stuttering Hammond organ riff, a pensive rhythm track and a lyric that regrets "most things I never finished". A Kieran Evans directed video for 'Rosebud' is online now.
Following the success of 1998's' This Is My Truth Tell Me Yours', Manic Street Preachers planned an ambitious follow-up to be released as two distinct albums: an aggressive, rapid fire return to their roots called 'Solidarity' and 'Door To The River', a more conciliatory, reflective collection. During the recording sessions, the trio got cold feet and settled on a single album that forced often conflicting ideas to sit side by side on the same record. 'Know Your Enemy' was launched in February 2001 with a show at Teatro Karl Marx in Havana in front of the Cuban leader and charted at No.2 in the UK the following week, going on to see over half a million copies worldwide. The singles taken from the album: 'So Why So Sad', 'Found That Soul', 'Ocean Spray' and 'Let Robeson Sing' all reached the Top 20.
Whilst going through the band's archive to put together an anniversary version of 'Know Your Enemy', Nicky Wire found the original tapes of 'Solidarity' and 'Door To The River' that he'd made up in the studio during recording. When he put forward the idea of recreating those records, James Dean Bradfield agreed on the condition that he could remix the entire record with the band's longtime studio partner Dave Eringa. The new mixes would bring a clarity to each record, losing extraneous studio effects and digital noise from the 'Solidarity' songs and stripping away unnecessary orchestration and embellishment from the tracks that made up 'Door To The River'.
Author and long-term band collaborator Robin Turner explains in his expansive sleeve notes that this release is "the Director's Cut of 'Know Your Enemy'. The picture has been painstakingly restored, cleaned up, brightened. Although it doesn't aim to replace the original, it most certainly enhances it."
The vinyl edition 'Know Your Enemy' presents 'Solidarity' and 'Door To The River' in the same order as originally planned in 2000. Each of the CD packages features those records in full plus outtakes, unused mixes by Tom Lord-Alge and tracks featured on the original 'Know Your Enemy' that aren't on the two restructured albums. All formats feature previously unseen photos from the recording sessions taken by regular collaborator Mitch Ikeda.
Label:

Sony
Formats:

CD Box Set
Cat#:

19439988672