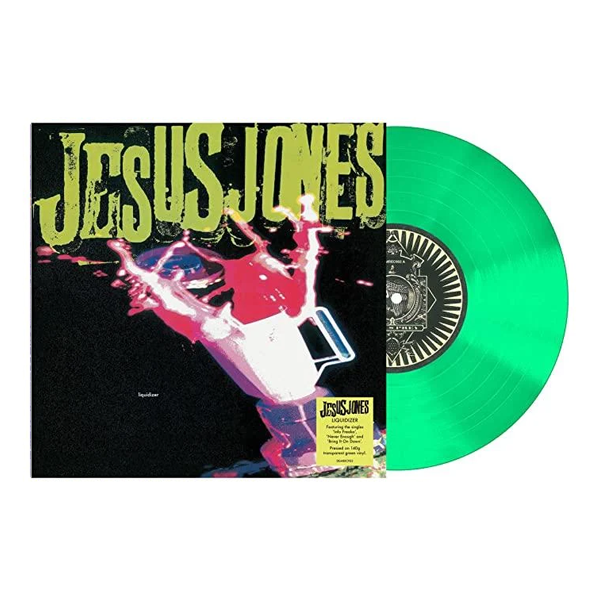 Artist:

Jesus Jones
Liquidizer: Limited Translucent Green Vinyl LP
Originating from Wiltshire, Jesus Jones (Mike Edwards – guitar, vocals; Tony De Borg – guitars; Al Doughty – bass; Gen – drums; and Iain Baker – keyboards, samples) arrived on the scene in 1989 with their debut single "Info Freako". They followed this up with "Never Enough" and then "Bring It On Down", all of which charted in the UK. The debut album "Liquidizer" was released in October 1989, and charted at # 32, but eventually earned a Silver Disc for 60,000 sales.
Here's what Iain Baker has to say about this album: "Liquidizer" is an album that is absolutely summed up by its title: it's a quick blast, a noisy, sudden amalgamation of whatever went into the mix, something which was done with almost no idea what the results would be, but with an absolute conviction that they'd be enough to justify trying in the first place."
Featuring the hit singles "Info Freako", "Never Enough" and "Bring It On Down", the album is pressed on 140 gram translucent green vinyl.
Label:

Demon Records
Formats:

Vinyl LP
Cat#:

DEMREC952