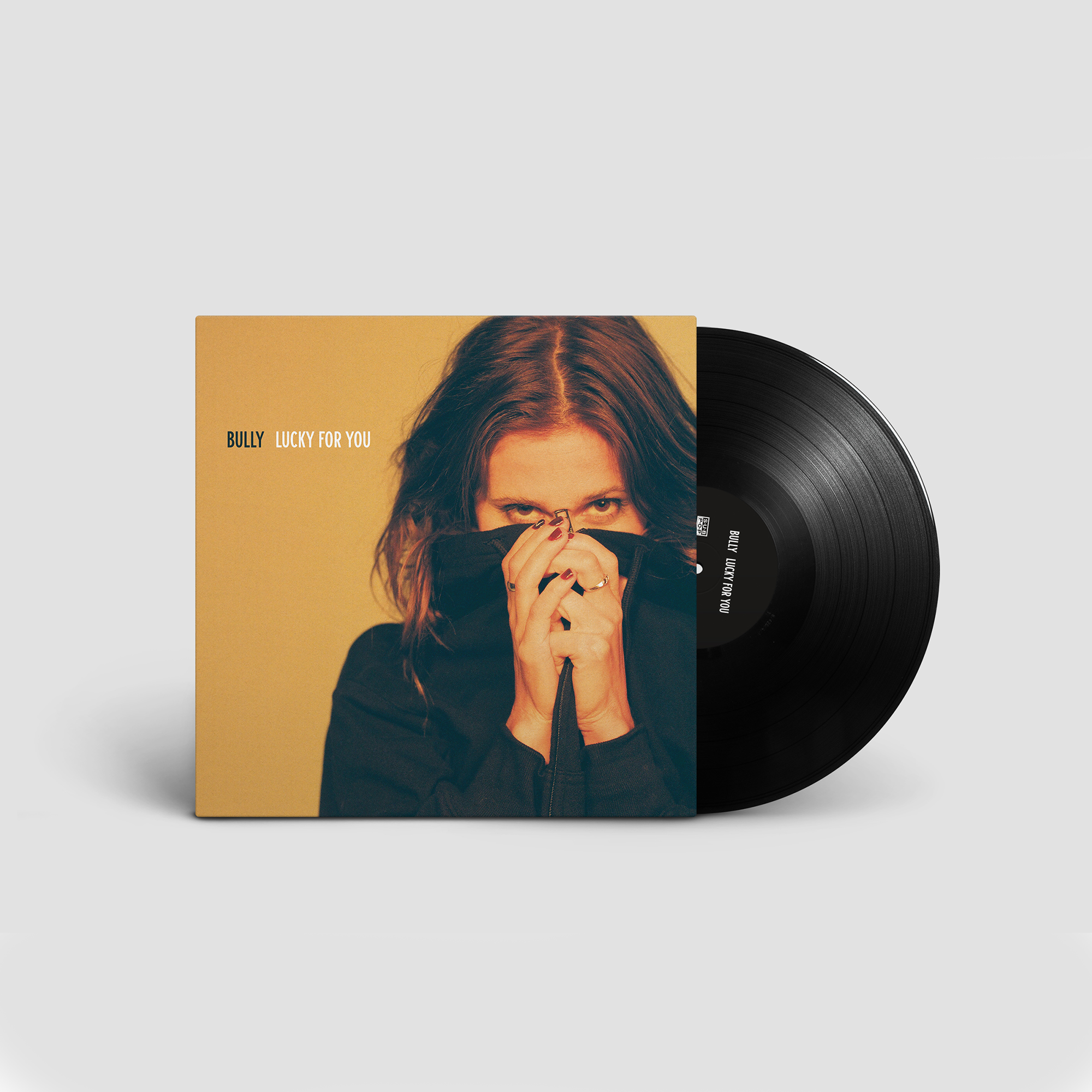 Artist:

Bully
Lucky For You: Vinyl LP
Lucky For You is Bully's most close-to-the-bone album yet. It's an album that's searing and unmistakably marked by its creator's experiences, while still retaining the massive sound that Alicia Bognanno has become known for over the last decade. Her fourth album draws from personal pain and the universal struggle that is existing, learning, and moving on—and it's all soundtracked by Bognanno's rock-solid melodic sensibilities and a widescreen sound that's impossible to pin down when it comes to the textures explored. These ten songs are simply the most irresistible Bognanno's put to tape yet, making Lucky For You her greatest triumph to date in a career already packed with them.
Work on Lucky For You began last year, when Bognanno brought some in-progress demos to producer J.T. Daly in his Nashville studio to see if they could strike creative kismet. "Authenticity is always on my mind, without even knowing it," she explains while discussing their recording process together. "It was great with J.T., because I could tell he was a genuine fan who wanted to emphasize what's actually good about my writing instead of changing it. I could tell how much he cared about the project, and it meant alot to me." The album came together over the course of seven months, the longest gestation process for a Bully record to date, but that time allowed inspiration to emerge in new ways.
The result is a kaleidoscopic rock record spanning punk's grit, the crunchy bliss of shoegaze, explosive Britpop, and the type of classic anthems Bully has been known for. Lucky For You's thematic focus zooms in on grief and loss: The record is largely inspired by Bognanno's dog and best friend Mezzi passing away, at a time when her life already felt as if in metamorphosis. The oceanic first single "Days Move Slow" was written shortly after Mezzi's passing, reflecting the persistence of Bognanno's incisive wit in the face of adversity. "There was nothing I could do except sit down and write it, and it felt so good." And then there's the passionate opening track "All I Do," which kicks in the door with huge riffs atop her lyrical reflections on three years of sobriety. "Once I stopped drinking, I felt like I was still haunted by mistakes and things that had happened when I was drinking, and it's still taking me a long time to forget about that while existing in this house. How do I shed the skin from a path I've moved on from?"
In that vein, Lucky For You is a document of perseverance in the face of the big and the small stuff. "I'm so overly emotional and sensitive, it's a blessing and a curse" she says with a laugh, but there's no downside to her expressions of vulnerability on this record; it's the latest bit of evidence that nothing can hold Bognanno back.
Label:

Sub Pop Records
Formats:

Vinyl LP
Cat#:

SP1565