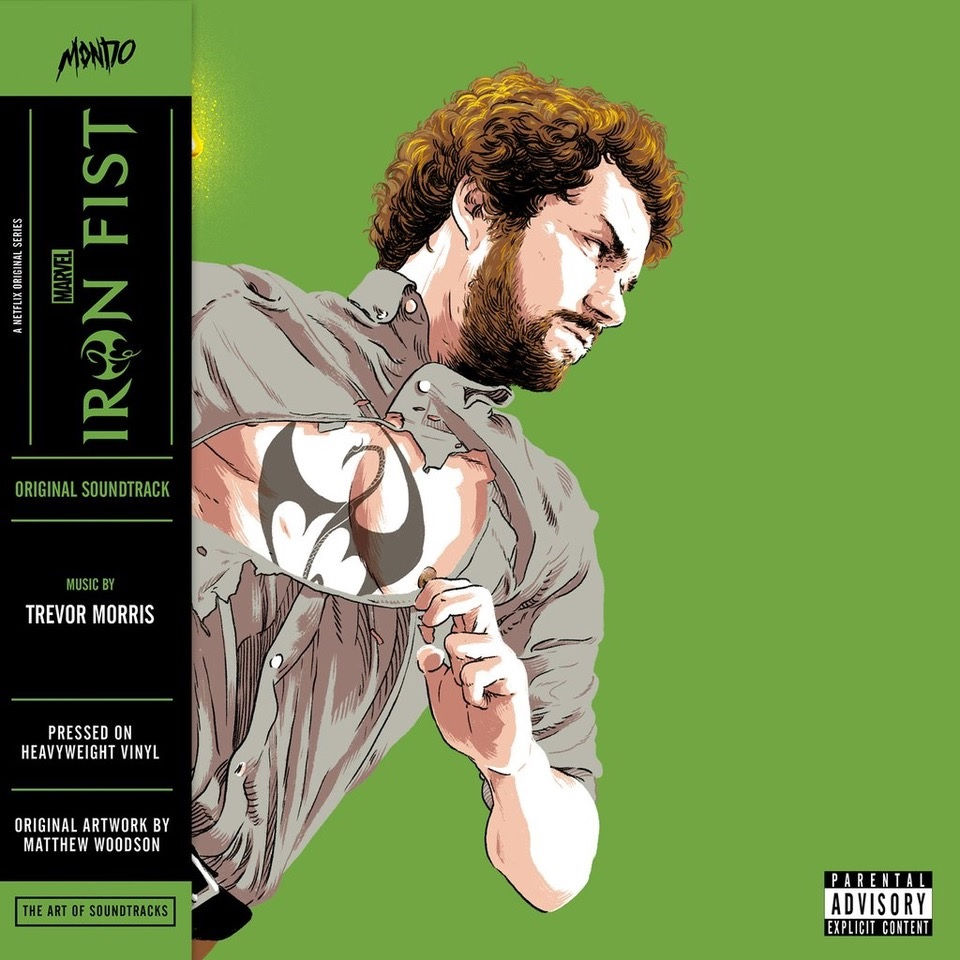 Artist:

Music by Trevor Morris
Marvel's Iron Fist (Original Soundtrack): Vinyl LP
In celebration of the forthcoming Netflix Original Series MARVEL'S THE DEFENDERS, Mondo is excited to unite the previously released soundtracks to MARVEL'S DAREDEVIL - Season One, MARVEL'S JESSICA JONES - Season One and MARVEL'S LUKE CAGE soundtracks with the fourth Defender, MARVEL'S IRON FIST.
Composed by Trevor Morris (CASTLEVANIA), the score continues the tradition of giving each of THE DEFENDER'S their own sound and feel. MARVEL'S IRON FIST feels right at home beside the scores to THE RAID 1 & 2, delivering moody, ominous synth cues with frantic, pulsating percussion that attack and release in powerful bursts.
As with the previous releases, this also features all new original artwork by Matthew Woodson. Pressed on 180 Gram Black Vinyl.
Label:

Mondo Records
Formats:

Vinyl LP
Cat#:

MOND95