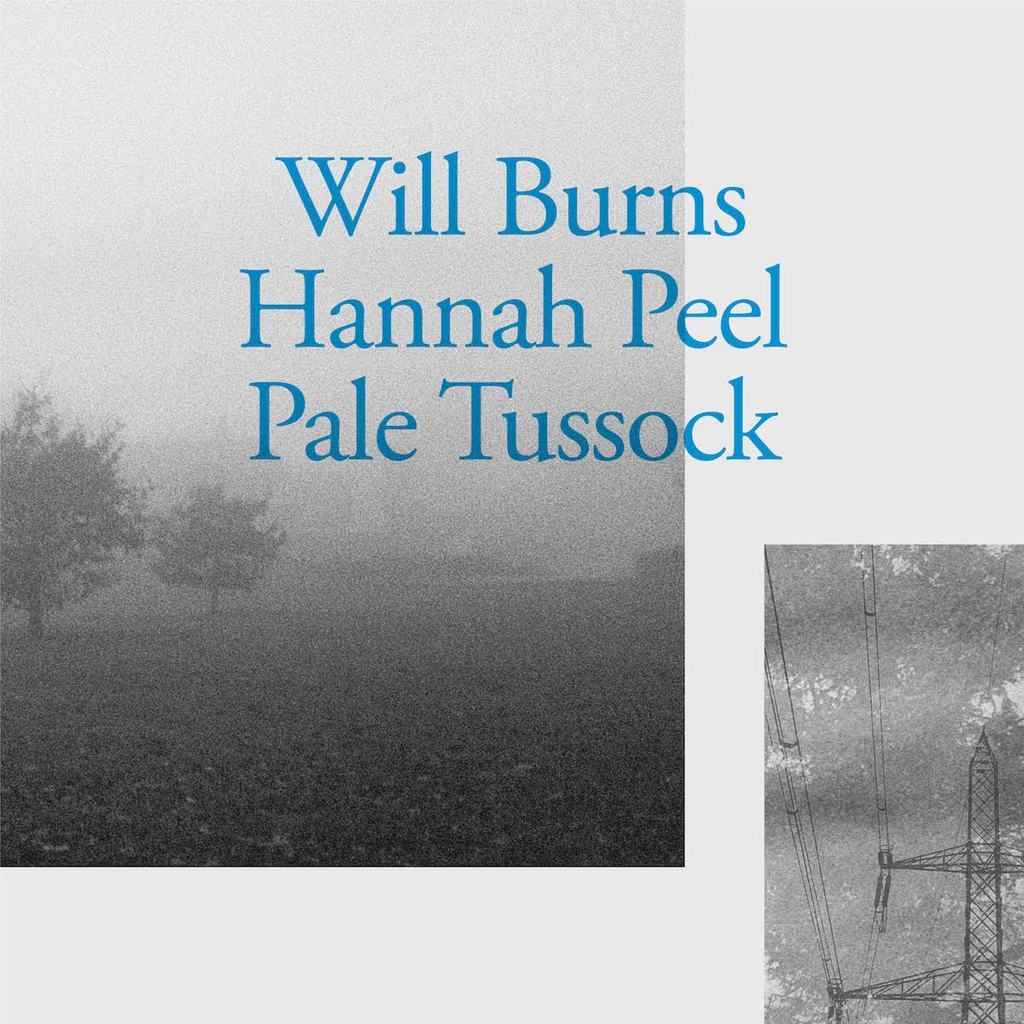 Artist:

Will Burns and Hannah Peel
Pale Tussock: Vinyl 7" Single
"The 7" features a pair of new pieces from Hannah Peel and Will Burns, combining the same evocative, powerful sonic palette and plainspoken poetry as their acclaimed album 'Chalk Hill Blue'.
A commission to create a new collaborative work for the BBC resulted in 'Moth Book', an elegiac mediation on loss which flowers into a driving, hypnotic synth workout, perfectly offset by the haunting flip-side track, 'Wendover, Bucks'.
Burns and Peel are also set to play a series of Chalk Hill Blue shows - including British Sea Power's Krankenhaus Festival and Milton Court Concert Hall as part of the Barbican's music programme.
According to Peel, the London show will be ""channeling the living landscape present on the album, this one-off Barbican show will be re-creating the album live with a scored woodwind quartet and special guests to accompany the sounds, synthesis and poetry." Opening at Milton Court will be a playback of 'On Vanishing Land', the audio-essay collaboration between Justin Barton and the late Mark Fisher with music by John Foxx, Gazelle Twin, Raime and more.
'Chalk Hill Blue' (released by Rivertones in early 2019) is the first album that Burns and Peel have worked on together: a record of electronic ruralism channeling lives threaded through the chalk landscapes of Southern England.
Burns is poet-in-residence for arts-meets-nature-uptown phenomenon Caught by the River, and was a Faber New Poet in 2014. Throughout 2019 he has been working on a major commission for Waltham Forest London Borough of Culture 2019, creating a series of work inspired by Epping Forest for The People's Forest season. Peel's 'cosmic colliery' electronica has explored a diverse range of inner and outer landscapes: refracting the science of both the human brain and outer space through analogue synthesisers and community brass bands on her 2017 album, Mary Casio: Journey To Cassiopeia.
'Chalk Hill Blue' was produced by Erland Cooper who, along with Peel and their orchestral place-rock band The Magnetic North, has long held a finely-tuned antenna to the particularities of contemporary British landscapes.
Peel says, "After only meeting Will at a few gigs before, we met at the studio to try out some ideas. Whenever he heard a sound or texture, he instinctively brought out a poem that he thought fitted the mood. It was like 'Tone Poetry'. Equally when he read a poem to us in the studio, we reacted straight away with sound… casting away apprehensions, creating an album live in the room instinctively, with no boundaries or expectations."
The collaboration has also widened to include BAFTA winning film director Kieran Evans who has created a series of videos for the project including the latest for 'The Night Life'.
Meanwhile, Hannah Peel's soundtrack to 2019's Game Of Thrones: The Last Watch has been nominated for an Emmy in the category: Outstanding Music Composition For a Documentary Series Or Special (A Dramatic Score).
Peel's score to Game Of Thrones: The Last Watch, embodies the hand-made and intimate aesthetic of the film; leading the viewer through the exposed locations and tying together the emotional journeys of several characters. The music expertly balances the sense of the scale of the production, with the intimate and personal stories of each character. Screened by HBO at the end of May after the final series of Game Of Thrones, the documentary reached a huge audience worldwide and only two months later its soundtrack composer had been nominated for her first Emmy Award."
Label:

Rivertones
Formats:

Vinyl 7" Single
Cat#:

RIVERTONE11