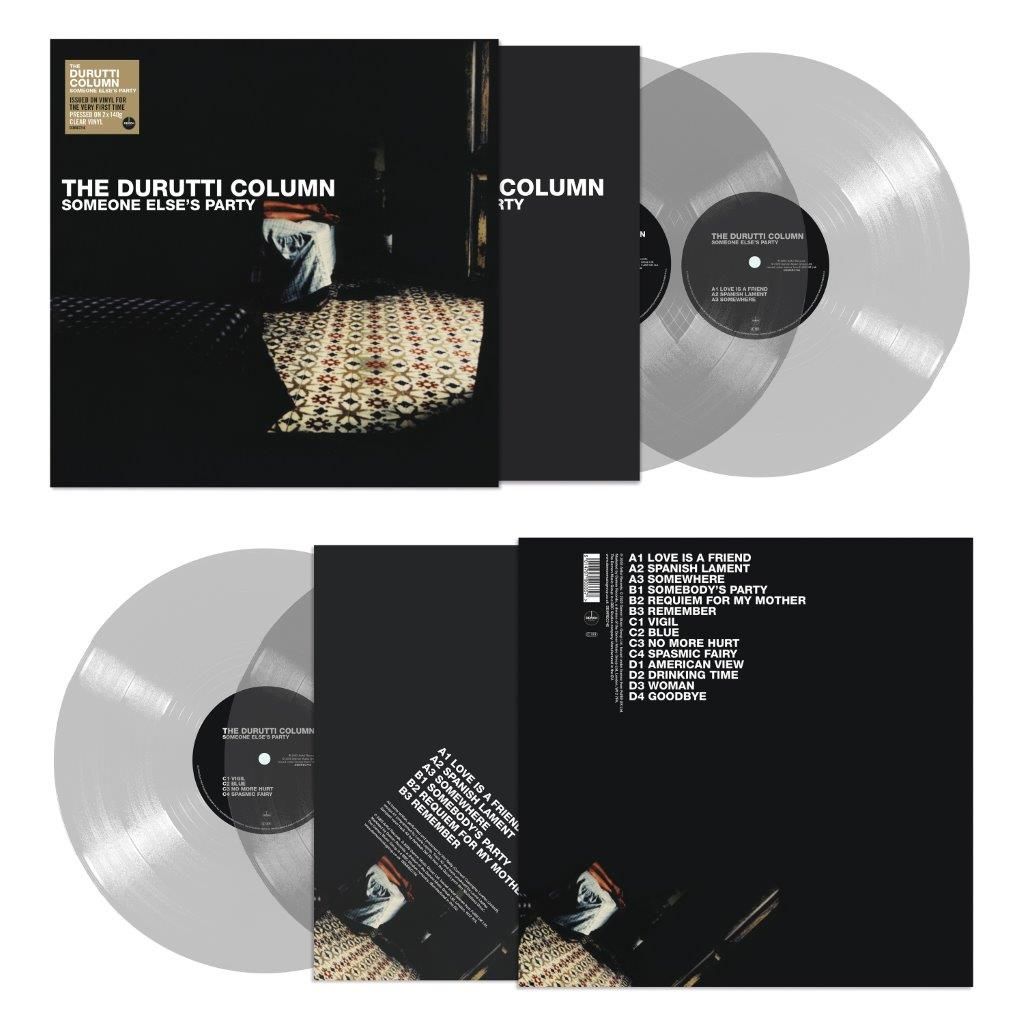 Artist:

The Durutti Column
Someone Else's Party: Clear Vinyl 2LP
Demon Records presents the first ever vinyl pressing of The Durutti Column's 2003 studio album "Someone Else's Party".
Formed in Manchester in 1978, The Durutti Column were one of the first acts signed to the iconic Factory Records by Tony Wilson. Primarily the project of guitarist and vocalist Vini Reilly, the group have a cult following with notable fans including Brian Eno and John Frusciante. Recorded after the passing of Reilly's mother, the melancholic "Someone Else's Party" explores themes of loss and reflection.
Highlights include the trip-hop influenced 'Vigil', and 'Spanish Lament' which weaves together Reilly's signature shimmering guitar sounds with a sample from David Lynch's Mulholland Drive.
Pressed on two 140g clear vinyl, housed in printed inner sleeves.
Label:

Demon Records
Formats:

Vinyl LP
Cat#:

DEMREC746