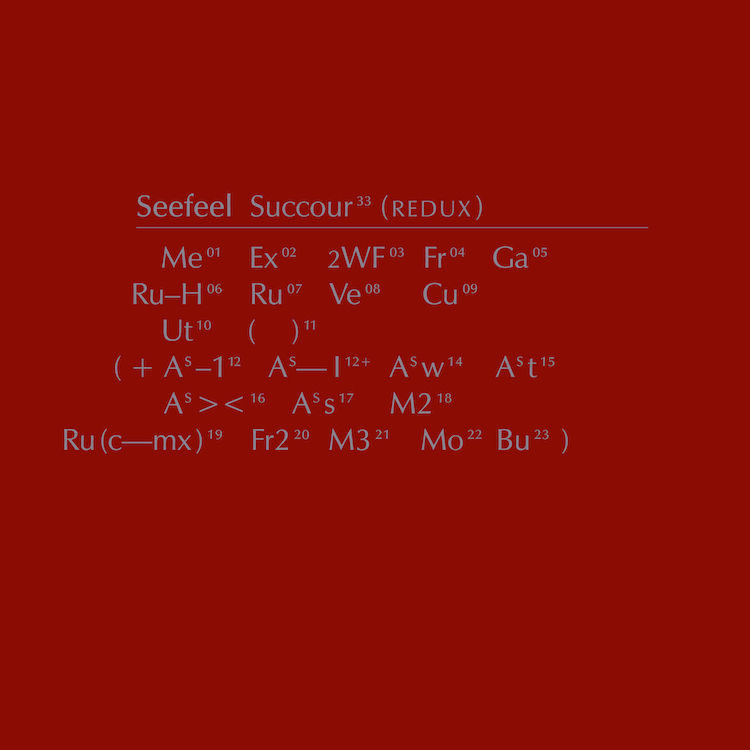 Artist:

Seefeel
Succour (Redux): Vinyl LP
* 30% off marked price. Applied at checkout.
Seefeel's second studio album and their debut for Warp. This expanded 3LP edition is the first time it has been available on vinyl since original release and adds an extra LP of bonus material, mastered from original DAT transfers by Stefan Betke aka Pole
On Seefeel's 1993 debut album, Quique, the British quartet navigated a course between shoegaze and ambient dub—but by 1995, the electronic undercurrents of their sound had carried them to a very different place. Maybe it was the influence of Aphex Twin, whose remixes had honed in on the clean-lined rhythmic skeleton lurking beneath the group's atmospheric swirl: The rolling, distorted drums of Succour's "Fracture" and "Vex" are straight out of his playbook, and the beatless, bookending tracks "Meol" and "Utreat" both evoke Selected Ambient Works Vol. II at its most ethereal.
While the album's textures and titles are often reminiscent of Autechre's Amber, which came out the year before on Warp, Seefeel never entirely cast off their post-rock roots; squint through the fog of songs like "Extract" and "Cut," and you can just barely pick out the familiar silhouettes of guitar, bass, drums, and microphone against the murk. Still, there's no mistaking the common cause they make with the era's knob-twisters and brain-dancers. Despite the echoes of other touchstones of the time ("Gatha" sounds like Massive Attack being dragged deep into an underwater cavern), it's a singular album that has no equivalent—a sound so elemental, it's no wonder the Designers Republic chose the cover they did." – Philip Sherburne (#30 in the Pitchfork list of 50 greatest IDM albums)
"Driving electronic percussion, dubby basslines and obtuse, paranoid guitar melodies abound. Sarah's voice sounds synthetic and almost alien in the barren, lunar atmosphere's that 'Succour' evokes." – Resident Advisor
Label:

Warp
Formats:

Vinyl LP
Cat#:

WARPLP28R