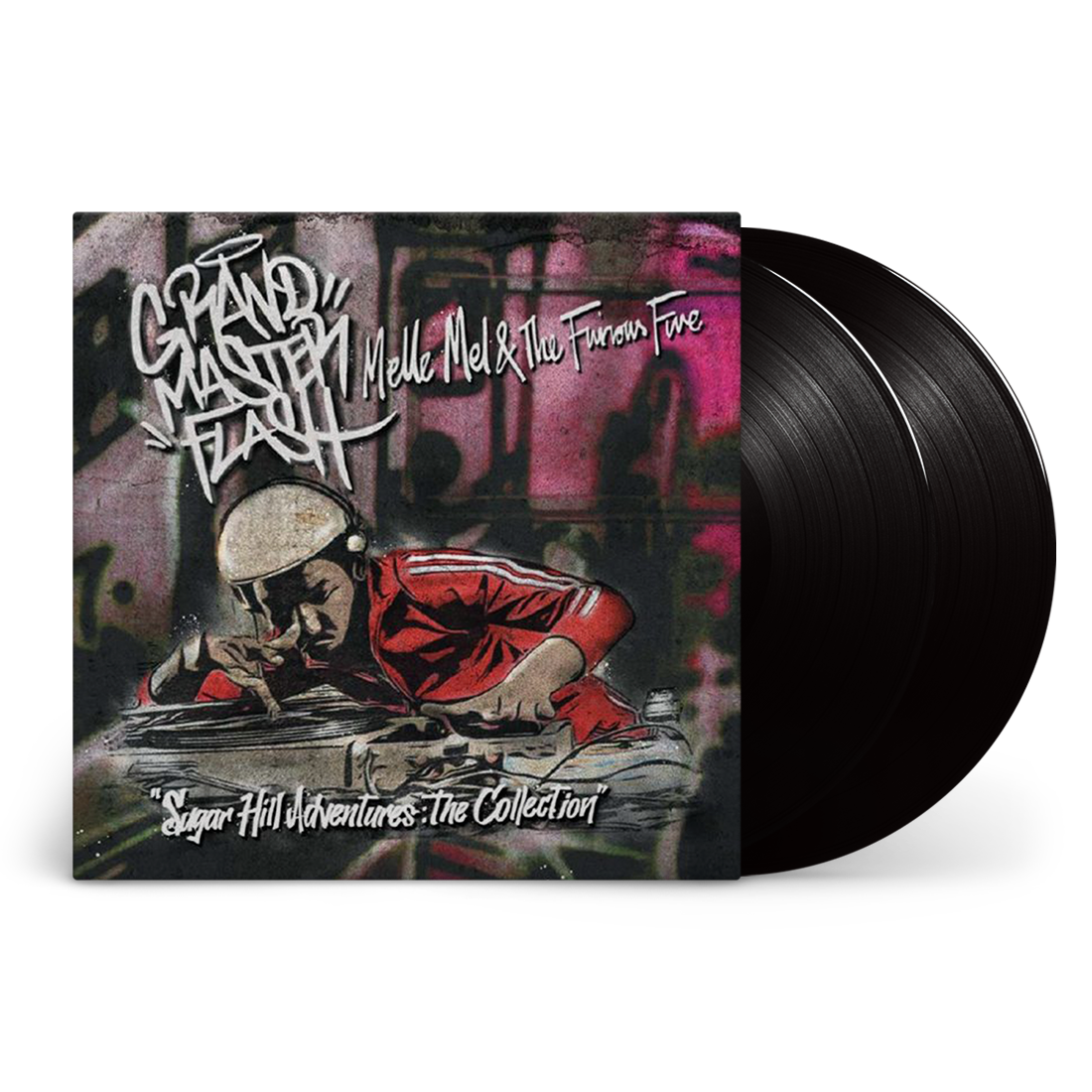 Artist:

Grandmaster Flash, Melle Mel and the Furious Five
Sugarhill Adventures - The Collection: Vinyl 2LP Set
A 2 LP set, drawing together all their Top 100 hits
Featuring full length versions of the top 10 hits 'The Message', 'White Lines' and 'Step Off'
Plus the rare UK Mastermix of 'White Lines' and full length versions of other hits such as 'Scorpio', 'Message II (Survival)', and 'Jesse'
A new anthology showcasing the recording career of hip-hop pioneers Grandmaster Flash, Melle Mel And The Furious Five in a gatefold sleeve
Also available as a 9CD anthology showcasing the recording career of these hip-hop pioneers on the Sugarhill label.
Starting out in the 1970's, Grandmaster Flash made waves on the New York scene as one of the hottest DJs around, thanks to his inimitable mixing style. Expanding his act to incorporate a team of talented MCs, Flash soon caught the eye of Sylvia Robinson at Sugarhill Records, leading to an impressive run of ground-breaking singles.
Tracks such as 'Freedom', 'The Adventures Of Grandmaster Flash On The Wheels Of Steel' and 'It's Nasty' were successful club records, all leading up to their mainstream chart breakthrough, 'The Message' (UK #8) in 1982.
Although Flash departed in 1983, the band continued with Melle Mel at the helm and enjoyed further UK top 10 hits with 'White Lines (Don't Do It)' (UK #7) and 'Step Off' (UK #8), as well as eight other Top 100 entries.
Label:

Cherry Red Records
Formats:

Vinyl LP
Cat#:

ROBINBX51D