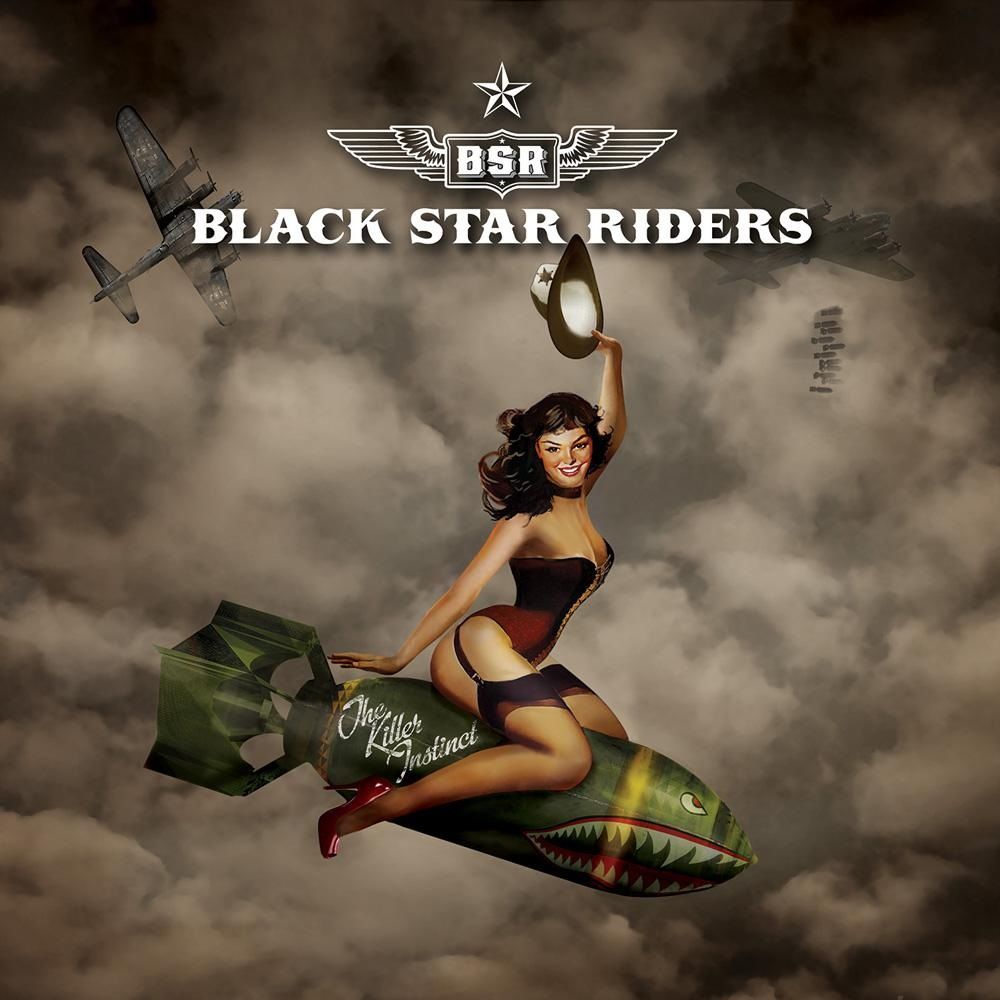 Artist:

Black Star Riders
The Killer Instinct: Deluxe Edition 2CD
Fresh from the critically acclaimed Top 30 debut album 'All Hell Breaks Loose' in 2013, Black Star Riders are set to release the long-awaited follow up, 'The Killer Instinct'.
The band formed around the last incarnation of Thin Lizzy, featuring guitar legend Scott Gorham, Damon Johnson (guitar, ex-Alice Cooper), Jimmy DeGrasso (drums, ex-Megadeth), Robbie Crane (bass, ex-Ratt) and fronted by Belfast-born, ex-The Almighty vocalist Ricky Warwick.
October 2014 saw the band gather in Nashville, entering the studio with heralded producer Nick Raskulinecz (Rush, The Foo Fighters, Alice In Chains, Mastodon) to begin recording the follow up. Frontman Ricky Warwick explains, "Life's not fair, never has been, never will. Sometimes you have to live with a killer instinct just to survive in the ongoing pursuit of happiness. Because nobody can do for you what you should be doing for yourself."
The energy from a year of touring has resulted in a truly powerful sophomore effort. From the Irish-tinged rock of 'Soldierstown' to the balls-out Lizzy-esque harmonies of the title track (and first single). From the dirty groove of 'You Little Liar' to the acoustic 'Blindsided', this is a band coming of age. 'The Killer Instinct' will see Black Star Riders cement their place as one of the most exciting contemporary rock acts.
Damon Johnson says "Nick Raskulinecz came riding out of the sunset like a Viking warrior, with his record collection and arsenal of killer guitars and amplifiers and proved to be the world class producer we had heard so much about. Indeed, the rumors are all true. There's no doubt that Ricky and I had written a sizable number of songs, but Nick patiently walked through the full song list with the entire band and made sure we focused on the material to best represent Black Star Riders in 2015."
Tracklisting
1. The Killer Instinct
2. Bullet Blues
3. Finest Hour
4. Soldierstown
5. Charlie I Gotta Go
6. Blindsided
7. Through The Motions
8. Sex, Guns & Gasoline
9. Turn In Your Arms
10. You Little Liar

Bonus tracks
11. Gabrielle
12. The Reckoning Day
13. The Killer Instinct (Acoustic)
14. Blindsided (Acoustic)
15. Charlie I Gotta Go (Acoustic)
16. Finest Hour (Acoustic)
Label:

Nuclear Blast
Formats:

Double CD Album
Cat#:

727361341503