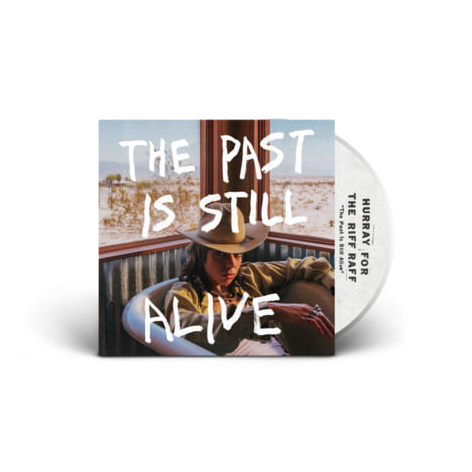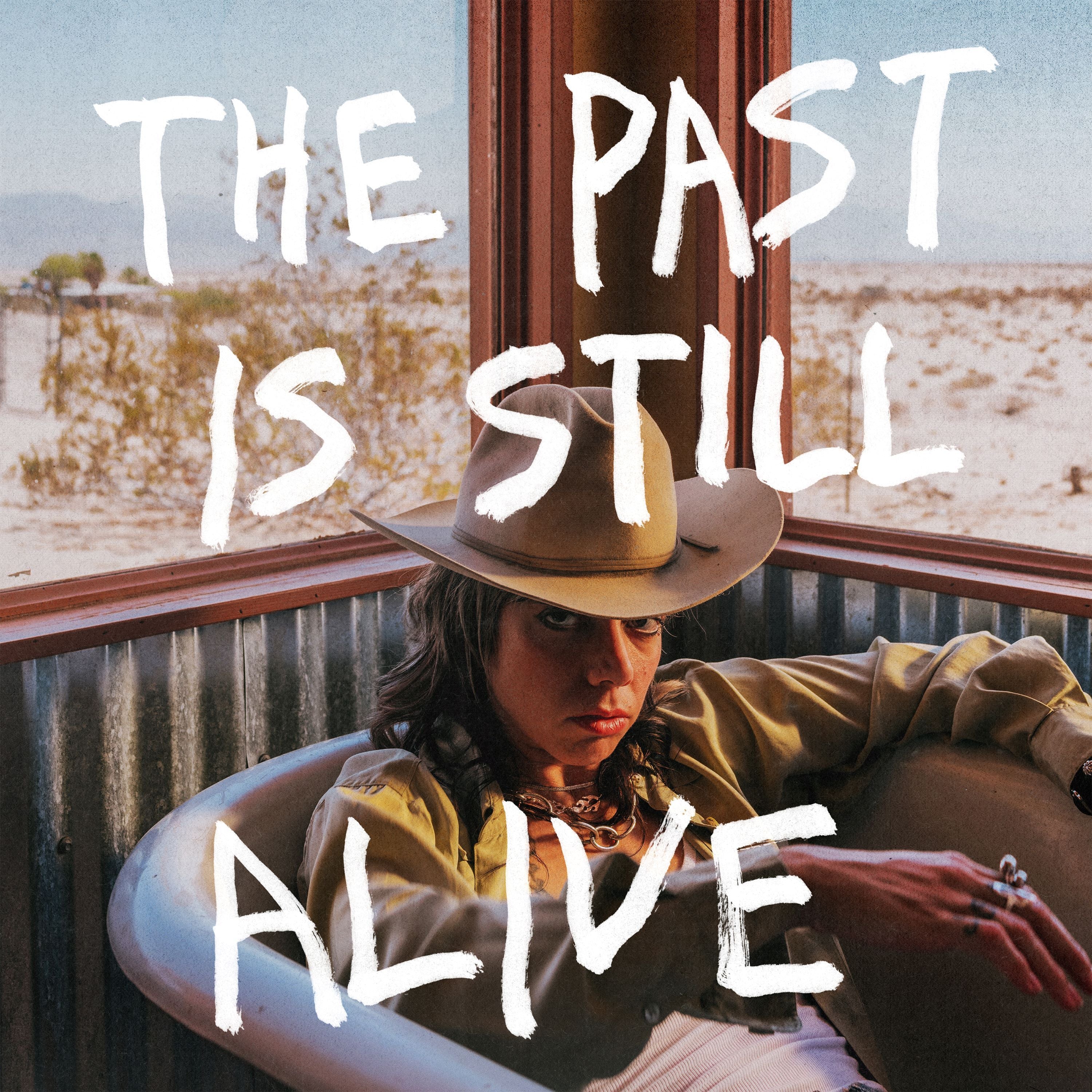 Artist:

Hurray for the Riff Raff
The Past Is Still Alive: CD
Release date: 23 February, 2024
With the announcement of their latest and most liberating album to date, Hurray For The Riff Raff (aka Alynda Segarra, they/them) opens the doorway to a language and world that are finally their own.  The Past Is Still Alive represents a new beginning in Segarra's lauded evolution as a storyteller.  During a period of pain and personal grief, they found inspiration in radical poetry, railroad culture, outsider art, the work of writer Eileen Myles, and the history of activist groups like ACT UP and Gran Fury.  Discovering a stronger, more singular style of writing, Segarra uses their lyrics as memory boxes to process their trauma, identity, and dreams for the future.  They immortalize and say goodbye to those they have loved and lost, illustrate the many shapes and patterns of time's passing, and honor the heartbroken and the hopeful parts of themselves, as they deliver a first-person telling of their life so far.  It is both a memoir and a roadmap, and though The Past Is Still Alive was made in North Carolina and produced by Brad Cook (Bon Iver, Kevin Morby, Waxahatchee), the Bronx-born, New Orleans-based Segarra brings listeners to places far beyond: vivid experiences of small shops and buffalo stampedes in Santa Fe, childhood road trips to Florida, struggles of addiction in the Lower East Side, days-long journeys to outrun the cops in Nebraska, and more, across their most magnetic collection of songs yet.  
"The Past Is Still Alive is an album grappling with time, memory, love and loss, recorded in Durham, NC a month after losing my Father.  'Alibi' is a plea, a last-ditch effort to get through to someone you already know you're gonna lose.  It's a song to myself, to my Father, almost fooling myself because I know what's done is done.  But it feels good to beg.  A reckoning with time and memory.  The song is exhausted with loving someone so much it hurts.  Addiction separates us.  With memories of the Lower East Side in the early 2000s of my childhood, mixed with imagery of the endless West that calls to artists and wanderers." – Alynda Segarra/Hurray For The Riff Raff 
The follow-up to their acclaimed Nonesuch debut, Life on Earth – which landed on Best of 2022 lists from the New York Times, Rolling Stone, NPR Music, Mojo, and Uncut, among others – The Past Is Still Alive sees Hurray For The Riff Raff reunite with Brad Cook, while further expanding their creative cast of collaborators.  Anjimile, Conor Oberst, and S.G. Goodman all join Alynda Segarra on vocals at various points throughout the LP, with a band of musicians including Cook, Libby Rodenbough, Matt Douglas, Meg Duffy of Hand Habits, Mike Mogis, Phil Cook, and Yan Westerlund.  Mike Mogis also mixed the album, and it was mastered by Heba Kadry.  
1. Alibi 
2. Buffalo 
3. Hawkmoon 
4. Colossus of Roads
5. Snake Plant (The Past Is Still Alive)
6. Vetiver  
7. Hourglass 
8. Dynamo 
9. The World Is Dangerous 
10. Ogallala 
11. Kiko Forever  
Label:

Nonesuch
Formats:

CD Album
Cat#:

75597902594