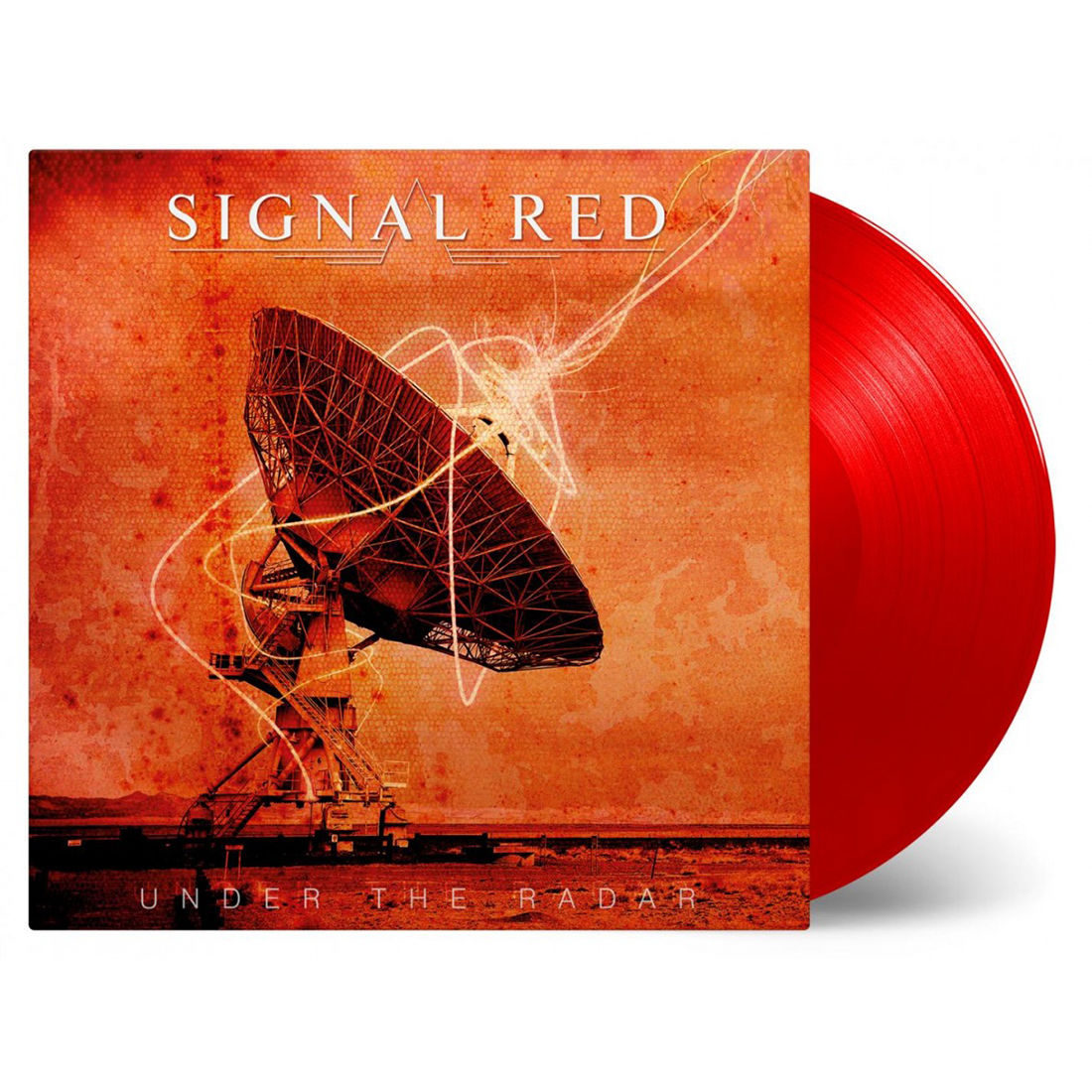 Artist:

Signal Red
Under The Radar: Limited Red Vinyl 2LP
FIRST TIME ON VINYL!
Signal Red is a brand new band from the UK and features two very respected musicians, namely Guitarist Steve Grocott (Ten) and Vocalist Lee Small (Phenomena / Shy / Lionheart). The collaboration first came together in February, 2013 when Steve was at a loose end. He had been in a band previously called "Sevendayz" which had recently folded. Following he contacted Lee as he had heard so much about him, mainly from the self-titled SHY album that appeared in 2011. The two hit it off straight away and it seemed inevitable that an album would follow. Steve got caught up working with the UK band (Ten) as Gary Hughes asked him to be in the bands line-up for some shows and to feature on the new album, so the Signal Red production was halted for a while. Eventually Steve's time freed up so he could once again concentrate on new material for the album and the whole thing has just progressed into a fantastic recording. Lee is a very soulful, melodic vocalist and has featured on 17 albums as lead vocalist and on many more that have featured him as a guest, "Dante Fox" and "Magnum" to name but two.
This exciting new adventure is bound to cause a stir, and with Brian Anthony twiddling the knobs (Steve Walsh) then this is going to be an album people will be talking about. Lee came up with the title one day thinking that trying to get recognition for what you live and breathe for is like "living under the radar". Well, they should not be living under it for much longer when this one hits the streets. This is a rock album that just begs to be heard… and we are sure that you will like what you hear.

180 GRAM AUDIOPHILE VINYL
ETCHED D- SIDE
GATEFOLD SLEEVE
BRAND NEW ALBUM
LIMITED FIRST PRESSING OF 500 INDIVIDUALLY NUMBERED COPIES ON RED VINYL
Tracklist
Side A
1. Defiant
Houdini
Stronger
Tell It To The Bees
Side B
Monster Truck
Pyramids Of Mars
Emotions In Motion
Highwire
Side C
1. Making Contact
Goth The Girl
The Time Machine
Side D
Etched
Label:

Music On Vinyl
Formats:

Vinyl LP
Cat#:

MOVLP2098C